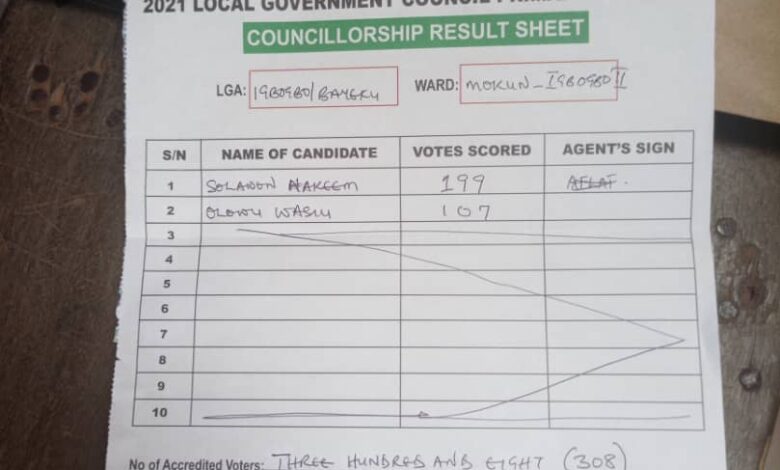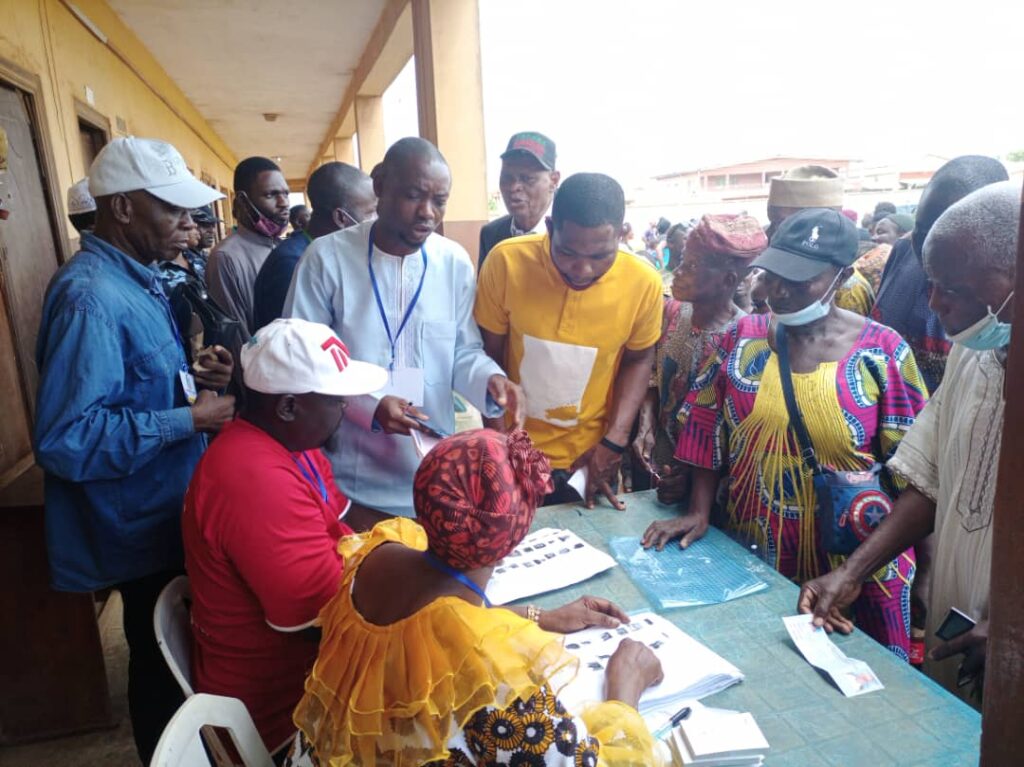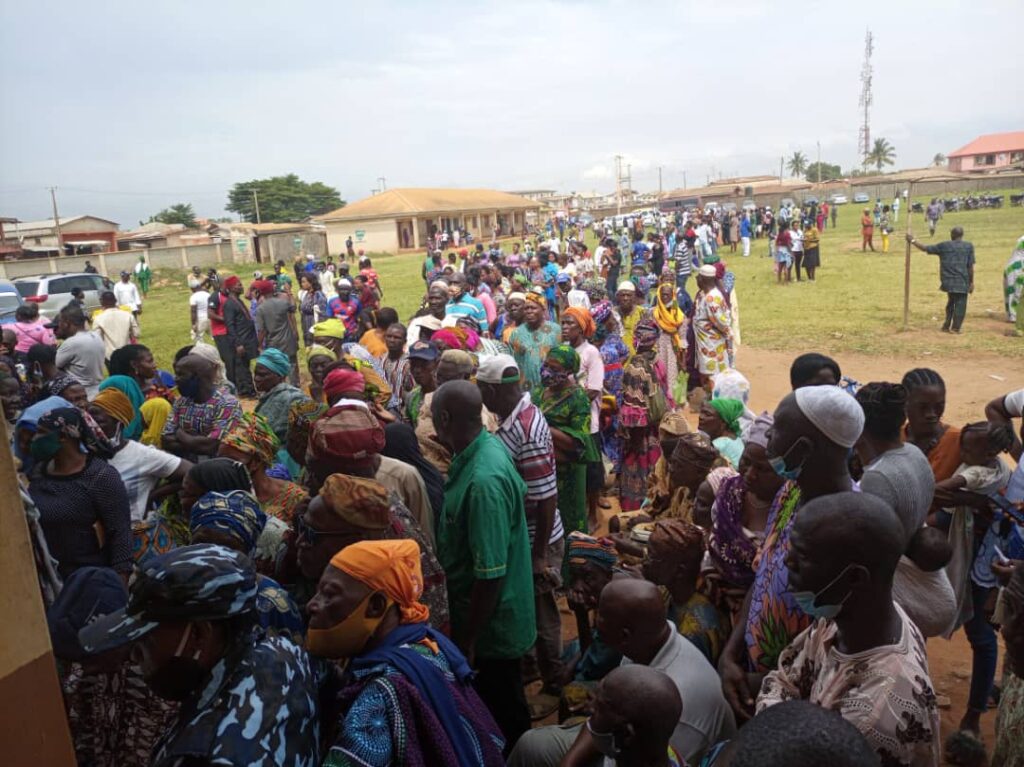 By: Sanusi Taofeek
The attention of Akeem Solawon Campaign Organisation has been drawn to a defeatist release that the primaries elections in ward C2 Igbogbo-Baiyeku LCDA was a charade, and inconclusive.
We wish to state unequivocally that the contest was free, fair, peaceful and greeted with massive turn out ever recorded in the history of primary elections in our great party.
Our dear party members have spoken loud and clear even under the rain with their votes that a new dawn has come in Ward C2, Igbogbo-Baiyeku LCDA and it's time to unite and rebuild.
Our position is that our Symbol, Hon. Akeem Solawon who has been contesting for the post of Ward C2 councillor for the past fourteen years is a law-abiding, consist loyal party member, a popular grass-rooter with wide political exposure to defeat the incumbent.
Akeem Solawon popular known as Akile did not only defeat the incumbent councillor Hon. Wasiu Olowu, he won with a landslide. Our indefatigable Symbol, Solawon knocks out Wasiu Olowu with a vote margin of 92votes. While Wasiu Olowu polled 107votes, Solawon coasts home with 199votes.
Hon. Wasiu Olowu saying in his recent statement that "the primary election was inconclusive and therefore called on all to disregard the purported falsified results being circulated, as we await the decision of the party and the leaders who are working assiduously to address the illegality and abnormalities committed by the electoral officials with their collaborators" is absurd. Height of insults to internal democracy of our party.
This erroneously depicts our party in bad light
_The votes were counted and recorded by APC Ward c2 Electoral Officer, Mrs Toyin Philips, in the presence of WARD C2 PARTY CHAIRMAN Alhaji Daisi Omotayo who didn't just witness the counting but also monitored the electoral materials from voting point to collation centre where other wards' votes were equally counted._
So where was the election result falsified or doctored? This can only happened in the widest imagination of a desperate, self-deflating mindsets. We call on members of the public to disregard attempt to subvert the will of the people.
We wish to salute the determination of our esteemed supporters, party members, community leaders, party leaders, on-ground who puts up human walls against intimidation, and snatching of ballot box by unscrupulous elements who had planned to truncate the peaceful exercise with large turn out.
Akeem Solawon Campaign Organisation (ASCO) wish to call on all our esteemed members to remain calm and loyal to the outcome and decision of the party in the days ahead.
The primary election is in the past. It's time to put behind us the harsh political banters, to see each other again, unite, make progress, and work for the victory of our party in the next general election. It is about time we stopped treating ourselves as opponents, we are family, we are in the same party, We are not enemies. We are APC, We are Ward C2."
SanusiTaofeeq is the Media & Publicity Director, Hakeem Solawon Campaign Organisation.