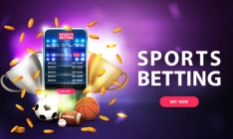 Business
19-year-old boy wins N38m with N400  
… He must return it- Father 
CITIZENS COMPASS – A 19-year-old Nigerian is currently facing a challenge with his father for winning the sum of N38m through sports betting.
The teenager was said to have played the betting with N400. 
However, his biological father was not in support of sports betting insisting that the money must be returned to the betting company. 
The lucky winner's brother who shared the story on Anonymous messaging platform, NGL, revealed that his sibling won N38 million, but their father is insisting he returns it to Sporty Bet.
According to the user, the boy's father said betting was not a legitimate business and it contradicts his religion. 
He did not mention the particular region where it happed.
The message reads, " A man has reportedly asked his son to return the N38 million he won through sports betting. The boy, who is said to be 19 years old, staked only N400, and he won. 
His father, however, referred to sports betting as something bad and asked the boy to quickly return the money to where it came from. '
' 'He lamented that their rent was due and their father had rejected the bet money resulting in a rift between him and his wife. Even though the man has seen the game slip, he has refused to accept the money into his house, saying it should be returned. 
–Legit