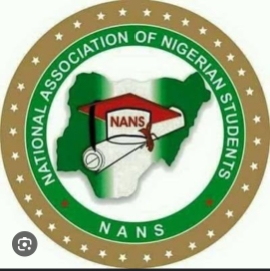 Politics
48-year-old secures admission to contest as  President of Nigerian Students 
CITIZENS COMPASS — A mild drama is currently playing out among members of the National Association of Nigerian Students (NANS), as a 48-year-old fresh student, Lucky Emonefe, has indicated interest to in the presidential race of the association.
Some stakeholders have since kicked against the candidature. 
The student union had scheduled its national convention in Abuja between Thursday, November 30, 2023, and Monday, December 4, 2023, to usher in a new set of leaders. 
It was gathered that Emonefe who left College of Education, Warri, Delta State about 20 years ago (Year 2003) has secured a fresh admission in another tertiary institution and had indicated interest to contest as president NANS. 
It was learnt that some politicians have budgeted millions of Naira to influence the upcoming election and support his candidature.
Speaking with our correspondent, a student said, "It's extremely shameful to see old men who should rather be more concerned about the lives and welfare of their wives and kids fighting for positions in the National Association of Nigerian Students (NANS). 
"Imagine someone who left the College of Education since 2003, about 20 years ago, is now planning to become President of the association due to the selfishness of some people working with politicians."
An executive of the association from the South-West who pleaded anonymity said, "In a nation brimming with immense potential, Nigeria's students stand as the torchbearers of a brighter tomorrow. We, the students of this great nation, have always taken pride in our resilience, unity, and commitment to education.
"Our collective voice, through the National Association of Nigerian Students (NANS), has been a source of hope and inspiration for generations. Today, as we face a pivotal moment in our history, it is essential that we, as concerned Nigerian students, come together and address a grave concern that threatens the integrity and future of NANS.
"It is with a heavy heart and growing concern that a shadow of deception is attempting to cast itself over the sanctity of our beloved organization. We find ourselves at a crossroads, as a certain individual, Lucky Emonefe, has declared his intentions to lead NANS as its president. But, my fellow students, the truth must be revealed. Lucky Emonefe is not the youth and student he claims to be.
"It pains me to say this, Comrade Emonefe, at 48 years old, is far from the youth and student he presents himself as. He has deceived many with his lies and false claims, alleging that he is a student and a youth The stark reality is that he absconded from College of Education two decades ago and has no legitimate connection to the world of students or youth.
"What is even more disconcerting is his unrelenting attack on the Screening Committee, even before the screening process has commenced. Such actions only serve to raise suspicions that he may indeed have a hidden agenda. A man who is so quick to vilify the very process designed to ensure the integrity and credibility of our student organization must be hiding something.
"NANS is a revered association, a stronghold for Nigerian students, and its future should not be compromised by the deceit of an imposter who is not even a student. We, the concerned Nigerian students, must unite and resist the allure of empty promises and deceitful tactics. The future of NANS is at stake, and it is our solemn duty to safeguard its integrity.
"It is with great sadness that we acknowledge that Comrade Emonefe is not acting alone in his quest to lead NANS. He is backed by political deceivers and liars in corridor of power in our organisation. However, the true stakeholders are the students, the very heart and soul of NANS. We must not let this precious organization fall into the wrong hands.
"We stand together as concerned Nigerian students, urging our peers not to be swayed by the lies of a man who is not even a student and who seeks to lead NANS astray. Our voice, our strength, and our unity are what make NANS the symbol of hope and change for the better. Let us not falter in our resolve to protect the future of our beloved organization, for NANS is, and always will be, in the hands of the true students of Nigeria. Together, we will prevail."
Another stakeholder added that the association had been hijacked by sycophants and political beggars who now see it as a platform to enrich themselves.
It's high time the old citizens left NANS for the younger ones to take charge of the association and restore the great repute the founding fathers of the Association built NANS upon. Students' unionism should be about demonstration and struggle to promote and defend the welfare and needs of students," he added.
When Citizens Compass contacted Emonefe on phone, he did not entertain questions.
… With additional information from SaharaReporters