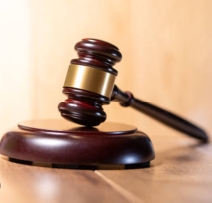 News
70-year-old man allegedly rapes, kills 15-year-old
CITIZENS COMPASS —A  magistrate's court, sitting in Enugu State, has remanded a 70-year-old man, Anthony Mgbe, from Umuagu, Inyi, Oji-River Local Government, for allegedly raping and murdering a 15-year-old girl.
He was docked on a two-count charge brought against him by the police.
He was charged with "unlawfully having carnal knowledge of a minor, an offence contrary to Section 308 and punishable under Section 309 of Criminal Code, Cap. 30, Vol. II, Revised laws of Enugu State of Nigeria 2004.
Unlawful killing by having unlawful carnal knowledge of the minor, which caused her to bleed to death, an offence punishable under Section 274(1) of the Criminal Code, Cap 30, Vol. II, Revised Law of Enugu State of Nigeria 2004."
According to the information posted on the official social media handle of the Women Aid Collective, WACOL, the organisation said considering the severity of the offence, the magistrate court denied the application bail and adjourned the case till November 22, 2023.
The case was first reported to WACOL by concerned members of the community, who shared that "The man was in the habit of perpetrating violence against women/girls, but always managed to evade justice owing to the influence of his children, who silenced the victims.
"In light of this, the family of the deceased sought protection from WACOL and legal intervention to ensure that the perpetrator faced the full wrath of the law.
"Following a petition sent by the WACOL legal team to the Enugu State Commissioner of Police, Mr. Mgbe was arrested and charged to court," WACOL said in the statement."