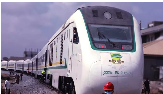 CITIZENS COMPASS- THE abductors of the Igueben attack in Edo State have reportedly demanded the sum of N620m from the families of the victims.
It was learnt that the families were contacted on Monday night requesting that they pay N20m per victim.
Sources from the community said that a security personnel informed them about the latest development.
However, Spokesperson, Edo State Police Command, Chidi Nwabuzor could not confirm the information.
The Executive Director, Esan Youth for Good Governance and Social Justice, Benson Odia while confirming the report stated that the demand was absurd, calling on the authorities to intensify efforts in  rescuing the abducted persons that are still being held captive by their abductees.
He said, "I can tell you that the kidnappers have demanded N20 million, totalling N620 million. This is absurd and I don't know where poor people will be able to raise that amount of money.