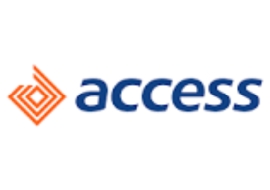 Business
Access Bank set to begin operation in Ogun community
By Emmanuel Udom
CITIZENS COMPASS —There are strong indications that Access Bank of Nigeria Plc, one of the top banks operating in the country is putting finishing touches to open its branch for full banking operations in Ifo, in Ogun State.
Our correspondent, who visited the ATM Gallery of the bank, located near Mathew bus-stop, along the Lagos-Abeokuta expressway in Ifo observed that construction workers, security officers, the bank staff and other concerned persons were on ground, breaking the ATM machines, the glasses, and building for renovation.
Insider sources said that barring any unforeseen circumstances, security officers and other categories of workers could be recruited and deployed to the new branch of the bank which is expected to begin operation January next year.
However some of the residents, who spoke with our correspondent are excited over the plans by Access Bank to birth in Ifo, For instance, Dr Vincent Ukeje, an entrepreneur and resident of Ifelodun community in Ifo said with the bank coming on board, the pressure will become less on both WEMA Bank located at Vesper bustop and the residents in various communities.
Mr Kolawole Akande, another resident praised Access Bank for the moves and said that the over 3000 communities along the Lagos-Abeokuta corridor of the expressway, spend fortunes daily for transactions using POS platforms.
A resident of Alafia community in Ifo, who spoke off record however said that at last some unidentified traditional rulers and Baales, who allegedly wanted a bribe from the bank have changed thaier minds for good. Our correspondent was not able to get the official angle to this bribe issue from the traditional rulers as at the time of filling this report.