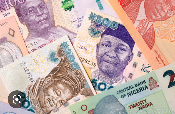 CITIZENS COMPASS– THE Governor, Central Bank of Nigeria, Godwin Emefiele on Thursday, appealed to Nigerians to allow the Naira redesign policy to work for the benefit of all.
He cited this as the solution to insecurity, illicit funds transfers, and the problems in the economy.
He spoke at an interactive session in Abuja.
"The truth is this, we are all servants, we are serving Nigeria. I can only appeal to Nigeria to allow this policy to work.
"This policy goes to solve the problems of illicit funds, it goes to solve the problem of corruption, level of insecurity, problems in the economy.
"There are temporary pains,  but I can assure Nigerians that the long-term benefits are overwhelming. and we should give it a chance to work."
He said he had met with 15 banks and directed them on how to make the old N200 available.