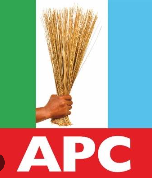 Politics
APC clears Ikorodu constituencies 1, 2
By Abimbola Joseph, LAGOS
CITIZENS CITIZENS– THE Independent National Electoral Commission (INEC) on Sunday, March 19, 2023, declared Messers Gbolahan Ogunleye and Abiodun Aro, of the APC as the winner of Lagos State House of Assembly Constituency 1 and 2 seats in Ikorodu.
Citizens Compass reports that the Governorship and House of Assembly elections were held nationwide on Saturday, March 19, 2023.
Prof. Monday Ubangha, the Returning officer for the Ikorodu Constituency 1, who declared the results at about 8.30 a.m. at INEC collation centre in Ikorodu, said Ogunleye polled 37, 341votes to beat his close rival, Mr Adetokunbo Osho, of the Labour Party (LP), who scored 8,915 votes.
According to him, nine political parties contested for Ikorodu House of Assembly Constituency 1 seat while 10 political parties contested for same election in constituency 2.
The returning officer said that the election was contested and the candidates recorded the following votes; AA-56, AAC-50, ADC-696, ADP-105-, APC-37, 341, LP-8,915, NNPP-194, PDP-2,886 and SDP- 46
"I, Prof. Monday Ubangha hereby certify that candidate of the APC is declared winner and returned elected, having scored the highest number of votes for the House of Assembly election for Ikorodu Constituency 1,'' Prof. Ubangha said.
Similarly, Mr Abiodun Aro, popularly called AMA of the APC also declared winner of Ikorodu constituency 2, election into the Lagos State House of Assembly.
He polled 26,920 votes to defeat his close rival Mrs Olaide Adetula, candidate of the LP who polled 3,526.
Declaring Aro as the winner, INEC's Returning officer for the constituency, Dr Mrs Folasade Afolabi, said the candidate of APC recorded the highest votes and declared winner of the election.
"I, Folasade Afolabi, hereby certify that I am the returning officer of the 2023 Ikorodu constituency 2 State House of Assembly election election.
"The election was contested among 10 political parties and candidates received the following votes; AA-24, AAC-45, ADC-107, ADP-66, APC-26,920 BD -15, LP-3,526, NNPP-33, PDP-1505 and SDP-05.
"That Aro Moshood Abiodun of the APC, having satisfied the requirements of the law is hereby declared the winner and returned elected," she said
Ogunleye commend the leadership of the party and members who had trooped out inspite all odds to cast their votes for h and promise not I let the constituency down in his representation
AMA also commended Hon Babjimi Benson for his support and the LCDA chairman of Igbogbo, Hon Sesan Daini, Imota, Hon Wasiu Agoro and Hon.Mrs Motunrayo Gbadebo of Ijede for their support and promise more dividend of democracy to the constituent