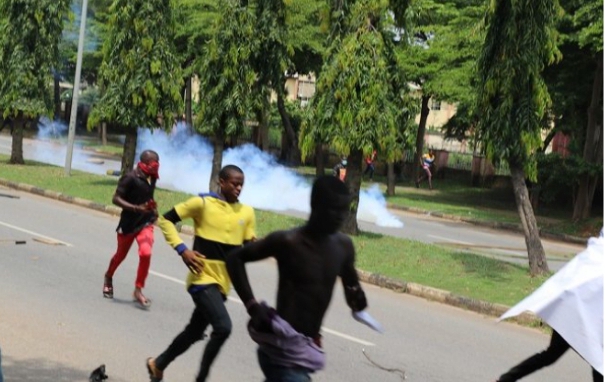 CITIZENS COMPASS– THERE was apprehension in Jibowu, along Ikorodu Road, Lagos State, on Tuesday, September 6, 2022 as some hoodlums reportedly clashed in the area.
The incident occurred in the evening.
Eye witnesses' accounts said the cause of the clash could not be ascertained but the gunshots were heard in some parts of Jibowu particularly in front on a popular transport company in the area.
An eye witness said the hoodlums engaged in supremacy fight.
It was learnt that the incident paralysed commercial activities in the area as shop owners abandoned their wares and scampered for safety.
Hoodlums were said to have a field day by carting away some of the wares.
There was traffic gridlock in the axis as some motorists were said to have abandoned their vehicles for safety.
It was learnt that a combined team of law security operatives later arrived the scene to restore normalcy.