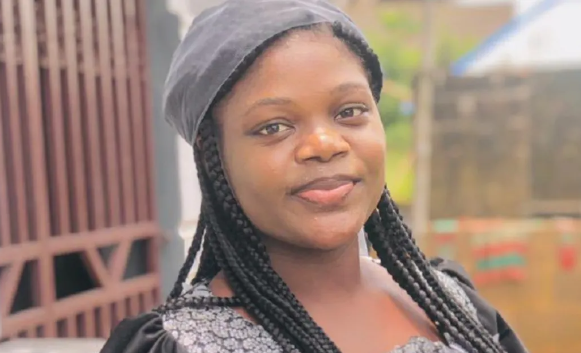 Crime
Bamise: Again! family demands justice
AGAIN! the family of the late Ayanwola Oluwabamise, the 22-year-old fashion designer allegedly killed by a Bus Rapid Transit BRT, driver in Lagos, has demanded for justice saying they care less for compensation.
The family on a social media broadcast monitored by Citizens Compass on Friday night also expressed distrust in the ongoing prosecution of the BRT driver, Andrew Nice Ominikoron.
A cousin to the deceased, James Joel, in the broadcast, lamented said no member of the family has received compensation from either Lagos State Government or the bus services.
James who has been at the fore front in the demand for justice said the deceased's aged parents are bothered about seeking justice than being compensated. He said, "We can't talk about compensation when we are talking about justice. Justice is all about bringing everybody involved in this dastardly act to book.
Let me clear the air about the rumour making round that our family has received Millions of Naira from the government and that is why we are no longer making noise about the matter.
" I can authoritatively say that nothing of such has taken place and no family member has collected a dime. I hereby challenge those who are alleging us to go on air," he said.
On whether or not the family is satisfied with the ongoing prosecution of the principal suspect at a Lagos High Court sitting in Tafawa Balewa Square, he said, "the prosecution is at the testimonies stage and the diver has pleaded not guilty to the issue of rape, murder and kidnapping.
"Also, the autopsy had been conducted at the General Hospital, Ikeja, in the presence of government and private pathologists but the result has not been made public because fresh cases have been filed for other medical examinations.
"However, we are pained by the fact that the state government should not have been a judge in its own case and this is what brought the issue of filing for a fiat.
"Ideally, nobody would have filed for fiat when there is trust but when there is distrust, that is why the issue of fiat was raised.
"Ominikoron has been arraigned on three occasions; the first one took place before our arrival in the court, the second one was read on the pages of paper but we thank God that we were allowed to witness the third one unlike the pre-trial which we were not allowed to witness.
"All hope are not list because people have spoken well about the justice handling the prosecution saying she always deliver the oppressed and I believe ours will not be different." He added.