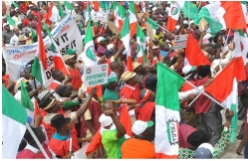 News
Bank employees join NLC strike
CITIZENS COMPASS —THE National Union of Banks, Insurance and Financial Institution Employees (NUBIFE) banks have issued a notice to their members to embark on a two-day nationwide strike as announced by the Nigeria Labour Congress (NLC). 
The Union said financial services would be withdrawn on September 5 and 6, 2023.
NUBIFE gave the directive in a memo dated September 2, 2023, signed by the union's General Secretary, Mohammed I. Sheikh.