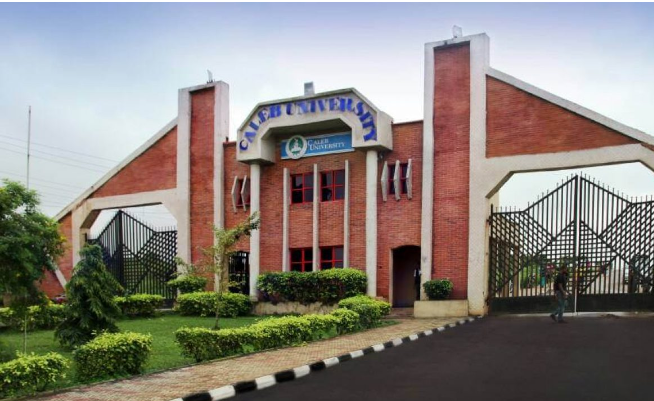 Education
Caleb University reacts to reports on student's disappearance
THE Management of Caleb University, Imota, Lagos, has reacted to reports on the disappearance of one of its students, John Oluwanifemi Olajide.
Oluwanifemi, according to his father, a financial consultant, Oni Olajide, had disappeared  on the premises of Caleb University.
It was gathered that Oluwanifemi, an undergraduate studying Computer Science in the institution, suddenly sent disturbing messages to his elder sister, Stella, on WhatsApp that some suspected cultists wanted him dead.
However, Caleb university in a statement by Elvis Otobo,  Deputy Director,
Public Relations and Marketing, said  John Oluwanifemi Olajide was last seen on Campus on the 18th of August, 2021.
The university said prior to that, he had a detailed chat and discussion with his sister, Stella Olajide, between August 15 and 17th, on how he should leave the school premises unnoticed.
The statement read: "He apparently complied with this instruction, which also specifically asked him to leave his luggage and phone behind, while finding his way out of the campus. We got this information from WhatsApp messages obtained from Stella's phone. It was also this chat that first mentioned the issue of "cult".
"According to the WhatsApp Chat, Stella called an identified family contact on campus on August 19th to find out if John had left Campus.
"A Search Team immediately went into action, but their efforts proved abortive, as John could not be found in the hostel or anywhere on Campus.
"The University Management immediately contacted John's parents. Both parents visited the school on August 20th and affirmed that they have not seen him.
"Thereafter, the school reported the matter on 21st August, to the Imota Divisional Police Station.
"The Divisional Police Officer, personally visited the University on the 22nd of August, for preliminary investigation. This led to another visit on the 23rd August with a team of police officers led by the Divisional Police Officer.
"On the 25th of August, Area N, invited officials of the school and they responded swiftly to the invitation. The case was later transferred to the State Criminal Investigation Department (CID) at Yaba, where both parties were invited and interrogated on the 27th August, 2021, and requested to come back on the 30th of August.
"On the 30th of August, The Caleb University team was present, but John's sister, Stella, and her parents did not show up.
"The WhatsApp records show that John and Stella communicated between 15th and 17th August, 2021 – a period that John was supposed to be 'missing'.
"The University is gravely concerned over the fact that Stella never reported the issue of the alleged cultism and or threat to John's life to the school management, parents or the police.
"According to our internal investigation and information obtained from WhatsApp chats between the siblings, we are of the strong conviction that this was a premeditated action, deliberately planned by John and sister. We do not know what could be their motive,"