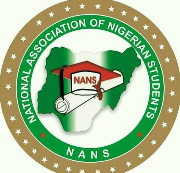 Articles
CBN Governor, Emefiele has questions to answer
By Giwa Temitope
THE current state of security on Nigerian campuses is quite alarming and it is a reflection of the deficiency on how governance is being run in Nigeria.
As an association, we are baffled with the fact that the Nigerian government has been paying lips ervice to security of lives and properties which is a core cardinal area in the aspect of governance. The Constitution is very clear and explicit where it's categorically stated that "the security and welfare of the people shall be the primary responsibility of every government".
Unfortunately, day in, day out, Nigerian people, most especially students are either being kidnapped for ransom, maimed, raped or suffer gruesome attack in the hands of neo-fascists elements who are being allegedly sponsored by the State.
We find it most embarrassing that despite the security threat Nigerian students and people are being exposed to, the Nigerian government has not find it necessary to nip it in the bud and put it to rest. Rather, the ruling elites prefer to pay condolence visitations to victims of attacks.
As an association, we call on the Nigerian government to, as a matter of necessity address the various challenges confronting the Nigerian people and students, most especially. The government owe it a duty to make life liveable for the people.
As students, we are also displeased by the partisan posture of the Governor of the Central Bank of Nigeria. Despite the fact that the law establishing the CBN expects every of its staff to be apolitical, Godwin Emefiele has not hidden his identity as a member of the ruling party to the extent of acquiring the Party's expression of interest form to contest for Presidency until the Governor of Ondo State, Rotimi Akeredolu and other well-meaning Nigerians challenged him.
Based on the allegations levied against him (Emefiele) by Hon. Muhammed Gudaji Kazaurr, we expect him (Emefiele) to resign and step aside for proper investigation. In fact, by now, we expect the Nigerian Police Force to have invited him for interrogation.
Giwa Temitope is the PRO,
National Association of Nigerian Students