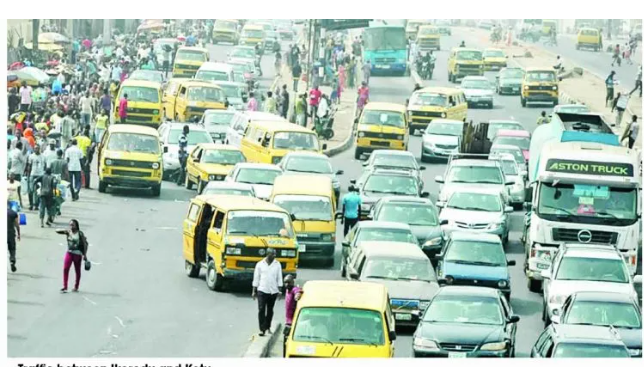 CITIZENS COMPASS -COMMUTERS and motorists plying Ikorodu enroute Mile 12 in Lagos State, were stranded in an early morning gridlock which occurred in the axis on Friday.
The gridlock which affected both sides of the road was noticed around Itowolo, Ajegunle and Owode areas.
Eyewitnesses' accounts said two trucks had broken down in two different locations on the road. 
Citizens Compass monitored B'onaseri, a Radio Nigeria, Bond 92.9FM, a live programme which captured the plights of the commuters who complained bitterly about the fact that attitude of some yellow bus drivers have worsened the situation as they drove freely on the Bus Rapid Transit (BRT) corridor or against traffic.
The incident was first of all announced on the radio station at about 5.45am. 
As at 7.30am, it was learnt that some commuters had to disembark from various vehicles to continue their journey on foot. 
During the call-in segment of the programme, some commuters said men of the Nigeria Police Force and Lagos State Traffic Management Authority (LASTMA), were, however, seen making frantic efforts to clear the traffic around Ajegunle.
It was gathered that BRT Terminals witnessed a huge turn out of customers despite the gridlock.
Similarlly, transporters were said to have seized the ocassion to inflate fares while commercial motorcycles were scanty on the road as a result of the ban.