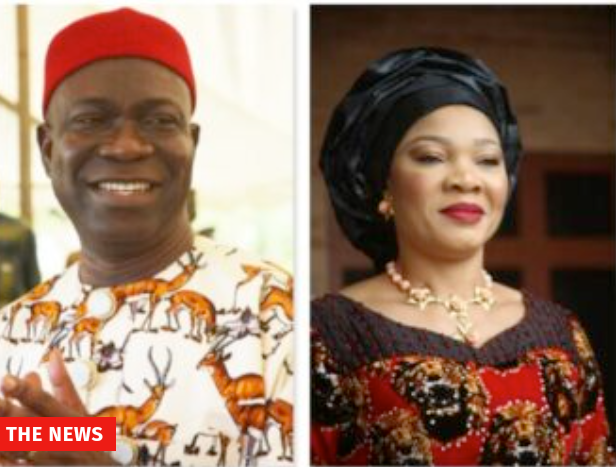 Foreign
Court ruling favours Ekweremadu in Uk, adjourns case till August 4
THE Westminster Magistrates Court in the United Kingdom on Thursday, ruled that David Ukpo, who alleged Ike Ekweremadu, former Nigerian Deputy Senate President, and wife, Beatrice, of organ harvesting be regarded as an adult and not a minor.
David was to donate his organ to Ekweremadu's daughter but the agreement failed as he alleged that he was forced by the couple.
Ekweremadu and his wife Beatrice were accused of conspiring to bring a person who is a minor to the UK for organ donation.
The judge has accepted that the complainant is not a child as previously reported and Deputy Senior District Judge, Tan Ikram sent the case to the Old Bailey to be heard on August 4, 2022 but the couple would remain in custody.
The lawmaker and his wife arrived in the courtroom two hours after the proceeding was scheduled to commence. The court public gallery was packed with representatives from the Nigeria including chairman of the senate committee on foreign affairs, Adamu Bulkachuwa, former Senate President, David Mark, former minister of state for education, Chukwuemeka Nwajiuba, a delegation from the Nigerian High Commission, family members and friends. The police became aware of the case on 5th May when the complainant arrived at a police station.
Ekweremadu and his wife were arrested by the UK police on June 23 on allegations of human trafficking and organ harvesting which the prosecutors say violate the country's Modern Slavery Act.
At the arrest, the police authorities alleged that Ekweremadu conspired to bring a child to the United Kingdom for organ harvesting after it was revealed that the alleged victim, gave his age as 15.
On June 27, Ekwerenmadu's lawyer, Adegboyega Awomolo, SAN, urged Justice Inyang Ekwo of the Federal High Court, Abuja, to order the release of certain official documents of Ukpo domiciled with NIMC, Nigerian Immigration Service, and Stanbic-IBTC Bank for the purpose of effectively defending Ekweremadu in the UK.
Last Wednesday however, the FHC ordered the National Identity Management Commission (NIMC) to transmit the Certified True Copy (CTC) of the biodata information of Mr. Ukpo to the Attorney General of the Federation to be sent to the UK to aid Ekweremadu's trial.