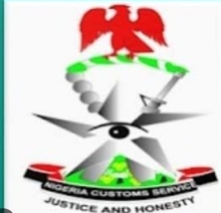 News
Customs arrest three suspects, intercept drugs worth N651m in Lagos, Ogun
Customs arrest three suspects, intercept drugs worth N651m in Lagos, Ogun
CITIZENS COMPASS – THE Nigeria Customs Service (NCS) says it has intercepted different parcels of cannabis sativa worth N651m in Lagos and Ogun States.
NCS spokesperson, Abdullahi Maiwada disclosed this while addressing journalists in Abeokuta, Ogun State, on behalf of the Acting Comptroller, Adewale Adeniyi,  on Tuesday, August 8, 2023. 
He said in Lagos, the drugs were intercepted in Ajah area.
Adeniyi said that three suspects were arrested in connection with some of the hard drugs intercepted in a wooden boat.
The CGC also added that some of the arrested suspects have been taken for further investigation. 
"Officers of Federal Operations Unit Zone A seized 14,015 parcels of cannabis sativa, weighing 7,728 Kg with a duty-paid value of N618m discharged from a boat at the creeks around Ajah and Ijebu-Ode area. A total of three suspects and the items, were handed over to National Drug Law Enforcement Agency and are currently undergoing investigations."
"Similarly, on Thursday, August 3, 2023, at about 0400hrs, a joint patrol team of officers intercepted a wooden boat with two Yamaha outboard engines 40 horsepower each carrying 103 sacks containing 8,240 loaves of substance suspected to be cannabis sativa, weighting 3,811kg with a duty paid value of N32m was also intercepted."
He explained that some of the seized hard drugs were concealed in pineapple.
On Monday, August 7, 2023, at about 0315hrs credible intelligence led to the seizure of 2,940 parcels of cannabis sativa around Sokoto/Ijoun Road in Yewa North Local Government Area of Ogun State."
"The Items were concealed in a heap of pineapple fruits loaded in an unregistered white Fiat bus with chassis number 2FA23000006141966. Two suspects, Mr. Akeem Olatunde a driver, and Mr. Abdul Nurudeen Adedeji a passenger have been arrested and taken into custody pending further investigation."
Adeniyi however reassured Nigerians that the service remains steadfast in delivering on its statutory mandates and protecting the country from the scourge of illicit drugs.
"We assure the public that details of our investigations will be made available to ensure transparency and accountability," he added.