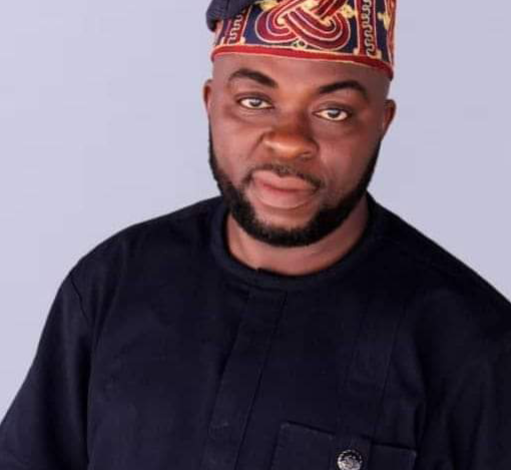 CITIZENS COMPASS- THE Chairman, Igbogbo/Baiyeku Local Council Development Area (LCDA), Olusesan Daini, has expressed congratulations to the Council Secretary, Barrister Ade Ayeni on his emergence as General Secretary, 57 council scribes in Lagos State.
In a statement personally signed by the Council Chairman on Friday, August 5, 2022, he expressed delight at the new position saying it is a new height to the newly elected secretary. 
The statement reads, "It is my pleasure to congratulate Barr. Ade Ayeni, the SLG to Igbogbo/Baiyeku LCDA as the  newly elected General Secretary to 57 Council scribes in Lagos State.
"Your new role as the Secretary to the 57 SLGs is a gift of trust, which I am certain you will deliver excellently well.
"Your new height is a pride of Igbogbo/Baiyeku LCDA. Thank you for representing us well." He said.
In their congratulatory messages, the conference of Ward Chairmen, lgbogbo Bayeku/ LCDA ably represented by its spokesperson, Prince Adeleye kayode said, "The conference of Ward Chairmen, lgbogbo Bayeku/ LCDA, congratulates and rejoices with our amiable SLG Barr. Ade Ayeni, as a newly elected General Secretary of 57 Council Scribe, Lagos State.
"We are sure of your abilities and the confidence reposed on you, that you will perform excellently.
"We pray to God to guide you on your new assignment."
Still in the congratulatory mood, the executive members of Ward C4, Owode/lbeshe also joined others to express congratulations to Ayeni on his new position. 
Ward C4 through its chairman and General secretary, Hon Sheu Aganga and Akande Ayodeji in a statement, said, "The Ward C4 excos Owode/lbeshe congratulate our own son, brother leader and all in all for his new post as the General Secretary of all 57 LGA and LCDA in Lagos State. 
"We are proud of you. May your days be long to make more progress."