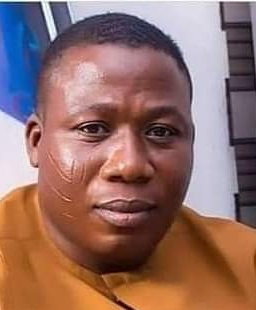 Politics
Don't hold rally, attack security personnel in my name – Sunday Igboho
....no authentic mouthpiece for now
THE Yoruba Nation agitator, Chief Sunday Adeyemo, also known as Sunday Igboho on Thursday, sounded a warning to people using his name indiscriminately, adding that no one should use his name for any agitation henceforth.
Speaking through his Lead counsel Chief Yomi Alliyu (SAN), in a statement, he specifically warned that no rally should be held in his name and no one should invite his family to any public forum as he has not sent anybody to hold any rally, attack security personnel or destroy public facilities, in his name.
The statement reads, "there is time for everything. Chief Sunday Adeyemo a.k.a Igboho Oosa is desirous of respecting those murdered in his house on that black 1st July 2021. In that wise, he has advised against staging any demonstration or rally in his name for the time being.
"He will also like people to respect his family by not calling his mum out for anything public. Igboho for now has no authentic mouthpiece anywhere.
in that wise people are advised to take anything said by anybody claiming to be from him with a pinch of salt. The exception is the statement by his lead counsel.
"Let's respect the dead. On no account should anybody attack any public place or security personnel on the pretence of agitating for the Yoruba nation," he stated.