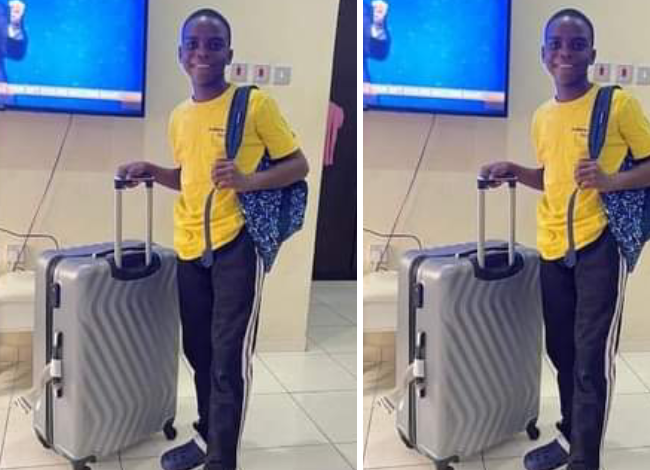 General News
Dowen College:  Parents protest death of 12 years old 
PARENTS of students of Dowen College, Lekki, Lagos State on Wednesday, reportedly stormed the school to protest the death of 12-year-old Sylvester Oromoni.
They were said to have demanded justice on the death of Oromoni, who reportedly died from injuries he sustained after being beaten by his senior colleagues.
Although the school has been sealed by the Lagos State Government, the management had pledged its commitment to unraveling the mystery surrounding the death of the late student.
The protesters, mostly women dressed in black, besieged the school gate, carrying placards and obituary posters of Sylvester.
Some others chanted "All we are saying, give us justice for Sylvester", "What do we want, Justice for Sylvester"
Meanwhile, it was gathered that seven suspects are currently being grilled by the Police in connection to Sylvester's death.