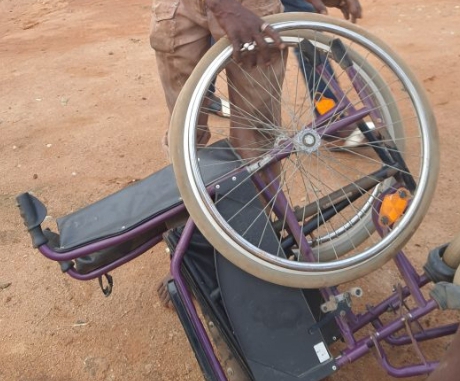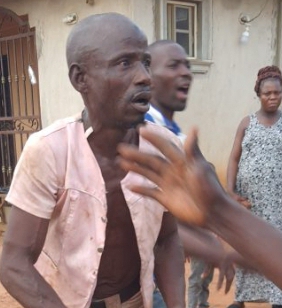 RESIDENTS of Igbe-Laara area of Ikorodu, have apprehended a man, for allegedly breaking into the house of a late disabled woman stealing her wheelchair in the process.
The incident occured on Tuesday night at Banana Estate, Laara Igbe, in Ikorodu area of Lagos State.
One of the residents was said to have raised the alarm on spotting the scrap dealer while perpetrating the crome.
It was learnt that the scene attracted a mob and vigilante members who interrogated the suspect who confessed to the crime.
According to him, he deals on scraps and had stolen valuable items from members of the public.
A resident, who spoke on condition of anonymity, said many residents in the estate have lost valuable items to burglars.
At press time, residents were unwilling to hand the suspect over to the Police.
Source: Citizendiary.