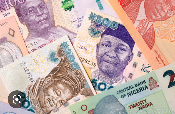 CITIZENS COMPASS- KADUNA State Governor, Nasir El-Rufai has directed  ministries, departments in the state not to reject the old Naira notes.
He urged them to continue accepting the old N500 and N1,000 notes respectively.
In a statement issued on Sunday by the Special Adviser to the Governor on Media and Communication, Muyiwa Adekeye, the government said old and new naira notes should keep circulating in the state.
The El-Rufai government said the directive to use the old naira notes was in line with the subsisting order of the Supreme Court on the notes.
In line with the subsisting order of the Supreme Court, the Kaduna State Government has directed its Ministries, Departments and Agencies to ensure that their collection agents continue to accept payments made in all denominations of the naira, old and new.
"The laws of Kaduna State do not allow personnel of government agencies to be involved in cash collection of revenues.
The collection agents authorised by state government agencies do offer citizens a route for cash payment, and are expected to comply with the subsisting court order."
President Muhammadu Buhari had in a nationwide broadcast last week had declared that old N500 and N1000 notes would no longer be recognized as legal tender, an order that was immediately countered by El-Rufai who urged people in Kaduna State to continue to use same underlining what some saw as a war on the naira.
Governor El-Rufai had along with governors of Kogi and Zamfara States dragged the Buhari led Federal Government to court to override the February 15 deadline given by the CBN for the return of the old naira notes in the N200, N500 and N1,000 denominations.
President Buhari had in his broadcast ordered the recirculation of the N200 notes.