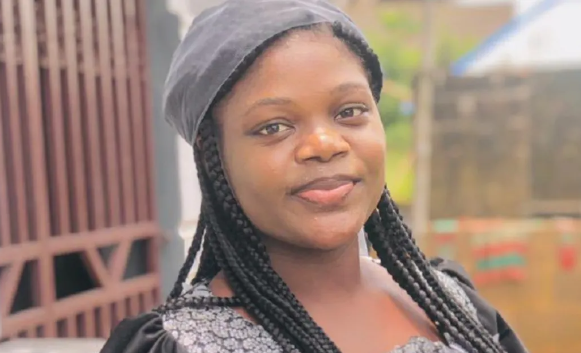 THE Ayanwola's Family in Ayobo, Lagos has demanded for thorough investigations into the cause of the death of their daughter, Oluwabamise who was found dead in Lagos after boarding a Bus Rapid Transit BRT, heading to Oshodi from Chevron bus stop, Victoria Island.
She was 22 years old, a fashion designer before her untimely death.
At a press conference in Ikeja, Lagos, on Thursday, 5th May, 2022, the family also picked the  Chairman, Radical Agenda Movement in the Nigerian Bar Association RAMINBA, Barr. Adesina Ogunlana as her new counsel.
The family spoke through their representatives Titilayo Ayanwola (Bamise's elder sister) and Pelumi Abegunde (Bamise's elder brother) frowned at the level of injustice meted on their family, a reason they have contacted the Counsel to apply, seek and obtain permission from Lagos State Attorney General and Commissioner of Justice, Moyosore Onigbanjo, SAN, to conduct independent investigations and prosecute the principal suspect.
The family representatives said that the application was submitted through RAMINBA, as they await a response.
Addressing the conference, Adesina said: "The Ministry of Justice will consciously and unconsciously not do a proper job, therefore the victim's family sought the effort of the Nigerian Bar Association NBA, to prosecute the suspect''.
He disclosed that the autopsy report has been conducted over a month ago but the pathological outcome has not been released.
He blamed the Director of Public Prosecution (DPP) for trying to rush the prosecution despite that the autopsy report has not been released, ''This is crucial to the case,'' he said.