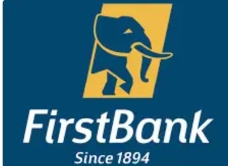 Business
First Bank announces call for application in 2nd edition of technology academy
CITIZENS COMPASS – First Bank of Nigeria Limited, Nigeria's premier and leading financial inclusion services provider has announced the call for participation in the second edition of its FirstBank Technology Academy.
Interested participants are to visit the website https://hdbc.fa.em2.oraclecloud.com/hcmUI/CandidateExperience/en/sites/CX/job/877 and complete the online application form.  
The application, which closes on Friday, 11 August 2023, is open to individuals in Nigeria and the Bank's subsidiaries in Africa – FirstBank in The Gambia, FirstBank in Sierra-Leone, FirstBank in the Republic of Congo, FirstBank in Guinea, FBNBank in Ghana, FBNBank in Senegal.
Shortlisted candidates will be invited for interviews and assessments to gain entry into the Technology Academy in the coming weeks.
FirstBank Technology Academy targets young and recent graduates with a STEM (Science, Technology, Engineering, and Mathematics) background. These tech enthusiasts will undergo a comprehensive and practical programme that will expose them to a wide array of cutting-edge technologies – including: IT Fundamentals, Application Support & Development, Cybersecurity & Infrastructure and Data Science – which will strengthen their hands-on experience in the field of digital technology.
According to group head, Marketing & Corporate Communications, FirstBank Folake Ani-Mumuney,  "As a digitally led financial services institution in Africa, we recognise the impact of technology in shaping the world in all spheres of human endeavours, including the global financial services industry. Technology is indeed the gateway to unlocking endless possibilities in the banking industry."