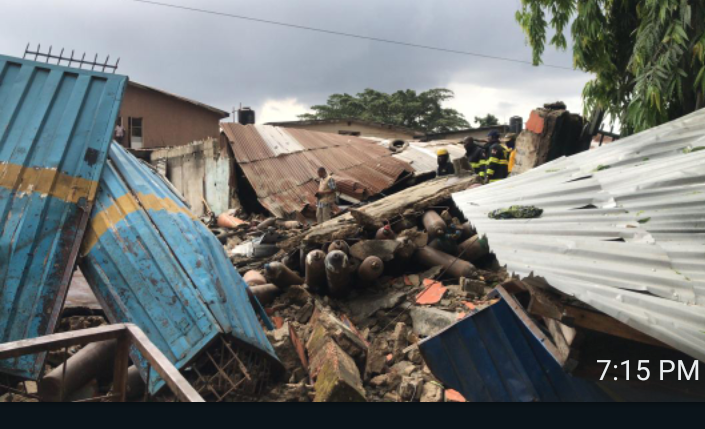 General News
Four dead, five rescued as storey building collapses in Badagry
FOUR people were reportedly dead  while five others were  rescued on Wednesday, in Lagos, after a storey building  reportedly collapsed, in Badagry area.
The storey building was said to be under construction when it caved in.
The collapse occurred barely two weeks after a 21-storey building collapsed in Ikoyi area of the state.
The Wednesday incident  occurred  at Sunny Filled, Flour Mills, Estate, Magbon, Badagry, Lagos in the morning.
It was learnt that the building construction started about two years ago but was not completed. 
However, further development just started three months ago before the collapse was recorded on Wednesday
The Lagos State Fire and Rescue Service, Badagry Station and sister agencies were deployed to the site for rescue operation. 
Mrs Margaret Adeseye, Director,  Lagos State Fire and Rescue Service, said four of the victims  were however rescued with varying degrees of injury and were yet to regain consciousness at press time.
She said, "four adult males have been recovered (unconscious) so far as the Nigerian Police,  Marogbo Division and the community dwellers are complimenting the efforts of the Lagos State Fire and Rescue Service," she said.
However, the Acting Coordinator, National Emergency Management Agency, Lagos State Territorial District, Ibrahim Farinloye who said the four casualties have been identified by their relatives.
He said search and rescue operations have been completed. 
Similarlly, the General Manager, Lagos State Emergency Management Agency (LASEMA), Dr. Olufemi Oke-Osanyintolu said the collapsed building has been brought to zero level.