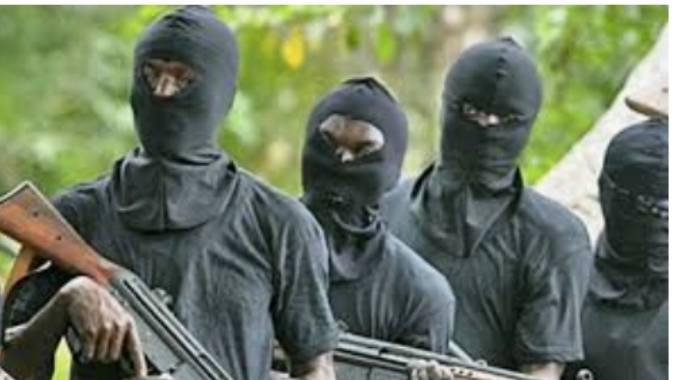 Crime
Gunmen attack Anambra radio, raze vehicles, building
UNKNOWN gunmen have stormed the premises of the Anambra State Broadcasting Services (ABS), Awada, Onitsha Station in the early hours of Monday, set a building, a company bus, and another vehicle parked on the premises that belonged to a worker ablaze.
No life was lost in the attack, but the gunmen were said to have brutalised the employees they met on the premises and inflicted injuries on them.
As of the time of filing this report, a worker who begged for anonymity noted that security agents were interrogating them over the attack.
He, however, promised to give full detail of the attack on them by the gunmen, as he had worked all night and witnessed the attack.
Anambra Broadcasting Service, a state government-owned company, has been supporting the state government in its fight against rampaging gunmen.
The state Police Public Relations Officer, PPRO, Mr Tochukwu Ikenga confirmed that there was a gun battle between policemen of some hoodlums, which led to the wounding of one of the policemen.
 He said: "Information before me states that on 29/05/2022 at about 12:50pm, Police operatives on observation patrol along Abatete expressway, Ogidi engaged some armed hoodlums.
"Unfortunately, during the gun duel one of the police operatives was fatally wounded and due to the superior fire of the police, the gunmen were made to flee the scene."