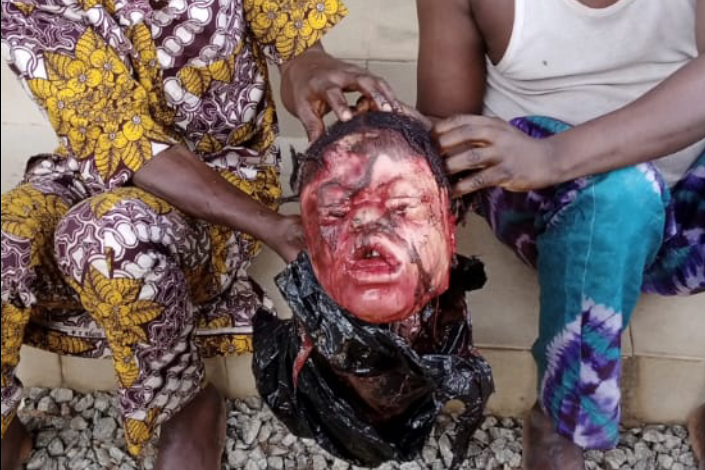 Crime
How I sold human part for N20,000 in Kwara- Suspect
A SUSPECTED money ritualist Femi Adeniji, has confessed that he sold a human part for N20,000 in Offa, Kwara State.
The suspect and his accomplice, Shittu Wale, have been arrested by Kwara State Police Command for allegedly killing a girl for money ritual.
The victim, identified as Rianat Yusuf of Amuyo area of Offa has reportedly had her head and hands severed by the youths.
It was learnt that the incident occured after Rianat told her parents last Tuesday that she wanted to go and buy "Kulikuli" with which to drink "Gaari" but never returned home.
Citizens Vanguard gathered that her father,Yusuf Taofeeq had reported the sudden disappearance of her daughter at Offa Divisional Police station but after fruitless efforts to find he, the officers promptly went into investigation by arresting two suspects at Amuyo area in connection with the matter
After interrogations, one of the suspects Femi Adeniji was said to have produced Rianat's head and also confessed to have sold the second hand for N20, 000.
The second suspect Shittu Wale also confessed to have used the second hand for money making soup.
Spokesperson of the command, Ajayi Okasanmi confirmed the incident to journalists in ilorin saying investigations were on.