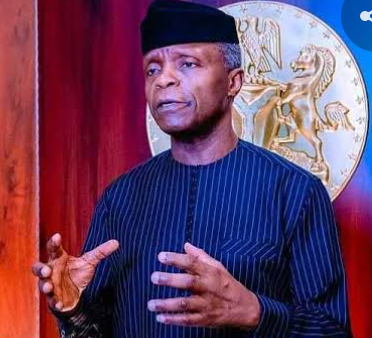 General News
Don't link me with Ikoyi 21-storey building – Osinbajo
VICE President, Yemi Osinbajo, has debunked the claims that he owns the land upon which the collapsed building in Ikoyi was built .
Osinbajo, who condoled with the families and relatives of all the victims of the building collapse on Gerrard Road, Ikoyi, described the incident as a horrible tragedy.
Reacting to allegations that the said land was sold to him by Chief Michael Ade Ojo, Chairman of Elizade Motors; and reports that he some time ago intervened with the regulatory authorities in Lagos State to unseal the said property, Osinbajo maintained that he has never been involved in the development of any land since he became Vice President.
A statement issued by Osinbajo's Senior Special Assistant on Media & Publicity said, "At no time whatsoever did the VP buy this or any other piece of land from Chief Michael Ade Ojo, or entered into any transaction for the sale of that land or any other piece of land from Chief Ade. Ojo or anyone for that matter.
"All property and assets owned by the Vice President have been publicly declared.
"Also, the Vice President has never spoken to the Governor of Lagos State or any other official of the State Government regarding the unsealing of the said building on Gerrard Road, Ikoyi, which subsequently collapsed. He has, indeed, never acted to influence any other regulatory action on the collapsed building, or any other building for that matter, in Lagos State."