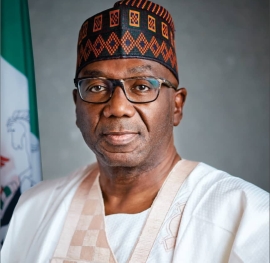 Politics
Kwara shifts common entrance date till August 26
CITIZENS COMPASS – Kwara State Government says it shifted the earlier scheduled Common entrance examination from August 19, 2023 till August 25, 2023. 
Peter Amogbonjaye, Press Secretary, Ministry of Education and Human Capital Development, disclosed this in a statement on Thursday, August 17, 2023.
He attributed the postponement to the pleading by the All Nigeria Conference of Principals of public schools (ANCOPSS) and Association of Primary School Headteachers of Nigeria (AOPSHON) on behalf of many Principals and the Headteachers of primary and Junior secondary Schools across the sixteen local government of the state who are yet to return their entry Schedule forms.
"I'm directed to inform the general public that Placement Examination (Common entrance) earlier scheduled to hold on Saturday 19-08-2023 has been postponed to Saturday, 26-08-2023.
" The statement however warned that any principal/Headteacher who fails to submit the necessary documents before Monday 21-8-2023 will be sanctioned according to the public service rules.
" The placement examination (common entrance) is fully sponsored by the state government.
" Any principal/Headteacher caught collecting any illegal money from the pupils for the purpose of the examination will be sanctioned accordingly."