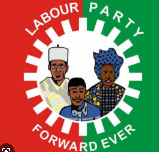 Politics
Labour Party reveals next plan on interim government
CITIZENS COMPASS – AS Nigerians look forward to May 29, 2023, the Labour Party (LP) has called for arrests and prosecution of its members drumming support for interim government.
The National Publicity Secretary of the Party, Abayomi Arabambi disclosed this during his appearance on a polity Al programme on Vanguard online.
He described proponents of the Interim Government as mercenaries and members of mushroom parties.
According to him, "These are the people we call Obidiots. They are not part of us, they are just bunch of mercenaries.
" These are people that are predators, people that have no bearing.
'They thought our party is an avenue for them to come and expand their illegal coast.
"Obidients and the Labour Party should be wary of anybody that wants to cause war. The Obidients are the people that are with the Labour Party, who have agreed to follow the rule of law."
Recall that the Lamidi Apapa-led faction of the party had, earlier, distanced itself from the calls for an interim government and the agitations that the President-elect, Asiwaju Bola Tinubu, should not be sworn in on May 29, pending the determination of the petitions before the Presidential Election Tribunal sitting in Abuja.
The faction of the party, noted that the swearing-in of Tinubu "may not have any impact on the ongoing legal tussle on the presidential election involving our party, APC and INEC."
LP in a recent statement made available to bewmen in Abeokuta, Ogun State capital, by the faction's spokesman, Arabambi, posited that the Electoral Act and the Constitution of Nigeria did not give room for a vacuum, "so whether the President-elect is sworn in or not, there is right to remove him legally if it is found out that he was not duly elected."
Arabambi recalled how the Court removed Chris Ngige and confirmed Peter Obi as the Governor of Anambra State in 2003.
Citing sections 136 and 146 of the Nigeria Constitution, Arabambi said only death or permanent incapacity can stop a president-elect from being sworn in.
Noting that, "what Peter Obi is crying for is not supported by the law," Arabambi noted that "a refusal to swear-in Tinubu as President on May 29, will create a vacuum in the system, saying the law does not allow this.
-Vanguard