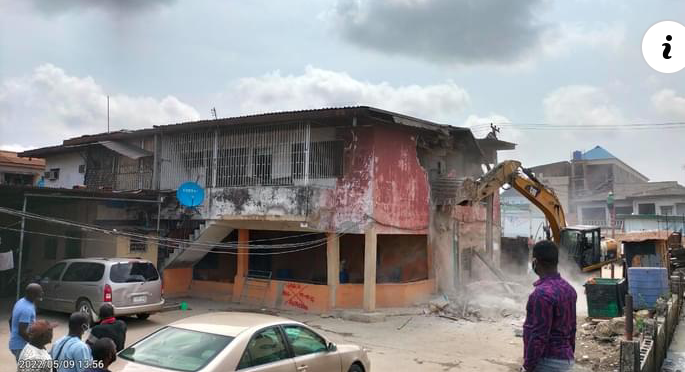 Community
Lagos demolishes distressed building in Ebute-Metta
AS PART of the ongoing removal of distressed buildings, the Lagos State Building Control Agency (LASBCA) has demolished a distressed building located at 47, Jebba Street in Ebute-Metta area of Lagos.
The agency also marked over 10 other structurally defective buildings for demolition.
The General Manager of LASBCA, Arc. Gbolahan Oki, who spoke during the demolition and enforcement exercise, commended the community leaders, youths and residents of the area for their support.
He listed other buildings marked for demolition by LASBCA before the end of the week as being located at 37, Coates Street; 3, Ondo Street; 14, Ondo Street; 16, Church Street; 13, Ibadan Street; 3, Simpson Street; 35, Jebba Street; 11, Jebba Street and 19, Ibadan Street among others, stressing that the exercise is a proactive step by the Agency to prevent loss of lives and property.