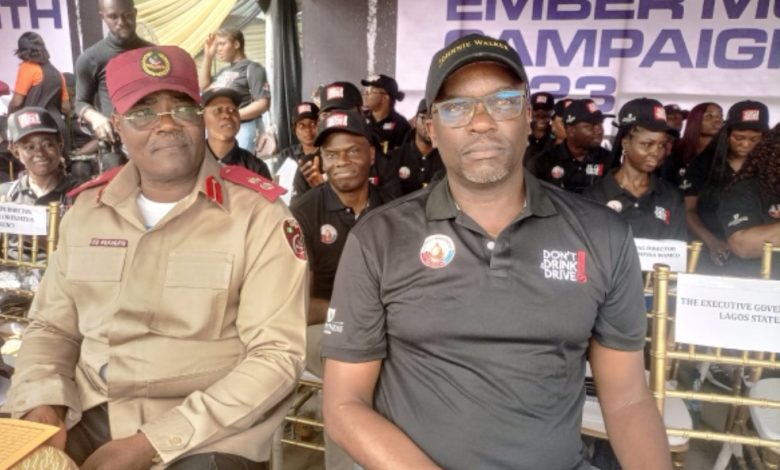 By Bose Adelaja
CITIZENS COMPASS —The Federal Road Safety Corps (FRSC), Lagos State Sector Command, on Thursday, October 19, 2023, flagged off 2023 'ember months campaign with the take home that human lives are valuable and should not be untimely terminated over avoidable errors on the nation roads.
The Campaign aimed at enlightening motorists in the State to be more careful and safety conscious while driving so as to prevent road crashes and avoidable deaths on our roads.
The event with the theme, "Speed Thrills but Kills; Drive Responsibly and Avoid Overloading", was officially flagged off by the Zonal Commanding Officer, FRSC Zone 2, Lagos at Oshodi Bus Terminal 2, Lagos at about 10a.m.
It was in collaboration with Guinness Nigeria Plc.
The 2023 event was witnessed by stakeholders like Special Marshals, members of National Youth Service Corps (NYSC), National Emergency Management Agency (NEMA), National Union of Road Transport Workers (NURTW) Lagos State Traffic Management Authority (LASTMA) and Amalgamation of Maritime Transport Owmers (AMATO) among others.
It featured free medical check for sugar and blood pressure levels among others.
In his welcome address, Lagos State Sector Commander, Babatunde Farinloye disclosed that from January to December 2023, the Command recorded a total of 353 road traffic crashes which claimed the lives of 79 citizens while 603 others sustaining varying degrees of injuries and permanent disabilities.
He made reference to a few days ago, at about 0045Hrs in the morning, the crash between a High Capacity Bus and a truck making a U-Turn at Kara end of the Lagos – Ibadan Expressway which led to the death of four passengers.
Farinloye said such incident constitute huge human capacity loss and high level of trauma, social cost and other consequences that may change the course of several destinies.
The Sector Commander lamented that annually, over 1.3million people die on worls roads with abour 50milliin others sustaining varying degrees of injuries.
He said, "Developing nations (including Nigeria) account for about 91 per cent of worls road fatalities with nations losing 3-5% of their annual Gross Domestic Product (GDP),"
While emphasising the importance of the event, he said the Ember Months is a period spanning September to December which have historically been associated with disproportionate road crash incidents and fatalities, leading to widespread misconception and myths with many road users spiritualizing crash causation during this period.
"Nobody's life should be untimely as an inevitable price for mobility on the roads. Today, we are flagging – off this campaign to remind ourselves and unequivocally reiterate that crashes are self-destructive occurrences.
We (road users) are the prime causal agents:we are the victims and must be the solution.
This begins with our individual mindsets and convictions, " said the Sector Commander.
Speaking about the 2023 theme, he said," The theme was selected in a unique emphasis of the three leading safety imperatives on our road during this period.
"The privilege to drive on the highway imposes the responsibility on every driver, the responsibility to share road with consideration for others, the responsibility to drive as prescribed by law, taking your safety and that of others as cardinal at all time.
"Before you make those dangerous moves on the road, ask yourself the critical question of "What if?"
On the efforts to minimize fatalities on Nigeria roads, he said, "FRSC Lagos State Sector Command, we shall be deploying the full capacity of the Command for a multi-dimensional intervention in the forms of enforcement, operation, traffic control, Public enlightenment and education, point of load education and surveillance, strategic advocacy and help – area for emergency response during the festive season. In the most aggressive and efficient way, we shall focus our programmes around the identified leading crash causative factors. Our vision for 2023 Operation Zero remains Zero Fatality."
He called on stakeholders and road users to support the Corps to achieve this.
The Sector Commander appreciated Lagos State Governor, Babajide Olusola Sanwo-Olu for the massive transport infrastructure which has minimized road crashes in the State.
In his address, the Chief Executive Officer, Guinness Nigeria Plc. John Musunga,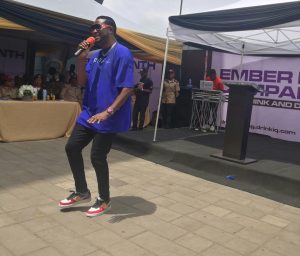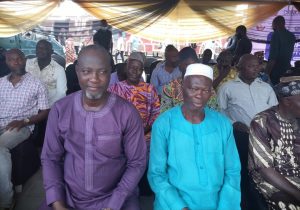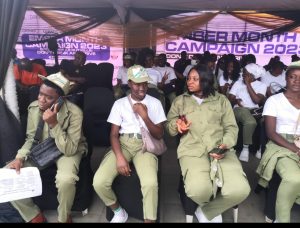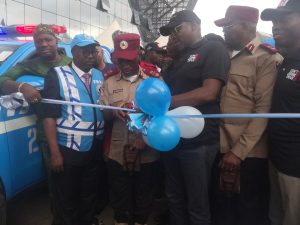 enumerated the importance of the partnership with FRSC especially in curbing carnages on our roads.
He expressed delight at the flag off saying the annual Ember Months campaign commenced about 19 years ago.
"We are here annually to support and promote this campaign like we are doing today.
The only period we were unable to join hands was within a period of two years when Covid-19 Pandemic was recorded.
"We started the collaboration since 2004 and the United Nations declared the Year of International Road Safety and here in Nigeria, we had our International Year of Road Safety events across the country in partnership which has continued to be strengthened annually.
The Guiness boss caitioned motorists against drinking while driving.
In his Keynote address, the Zonal Commanding Officer, FRSC Zone 2, Lagos, Assistant Corp Marshal, Gilbert Igbokwe, said eradication of road crashes and creation of safe motoring environment is a task that must be accomplished by all. "This can be achieved through regulating, enforcing and Coordinating road safety management activities especially through public enlightenment.
" It has been observed that road traffic menace continually cause collosal trauma on the victims, their families and the nation at large in terms of good health/wellbeing and socio – economic growth."
In his Goodwill message, Lagos State Chairman, NURTW, Alhaji Musiliu Akinsanya popularly known as MC Oluomo who was represented by Alhaji Razak Olushola Ahmmo popularly known as Alubarika Decency, said," This rally is organized yearly at the instance of the Federal Road Safety Commission (FRSC) to create awareness about the dangers of excessive speed on the road, particularly during the Ember Months."
The goal is to promote responsible driving behaviors and reduce the number of accidents during this period.
" The event was well attended by all stakeholders within our great union, NURTW as directed by our Chairman
Alhaji Musiliudeen Ayinde Akinsanya (MC Oluomo) Aiyedade the 1st and it was spiced with a range of engaging activities to educate and entertain attendees.
" The informative sessions was led by FRSC representatives, there were road safety exhibitions and demonstrations on the proper use of road safety equipments with speeches by experts in road safety and esteemed members of the commission.
" All participants actively engaged in the discussions, asked questions, and participated fully in the activities provided.
" Let us remember that road safety is a collective responsibility, and it is essential for everyone to play their part in ensuring safer roads for all.
" We give kudos to our leaders for this brilliant initiative believing that the lessons learned will be put to proper use to ensure sanity on our various roads."
The event which featured exhibition of safety equipment, was spiced by FRSC celebrity Marshal Odunlami Dare (Dre-Sticks) and anchored by Kofi Idowu.