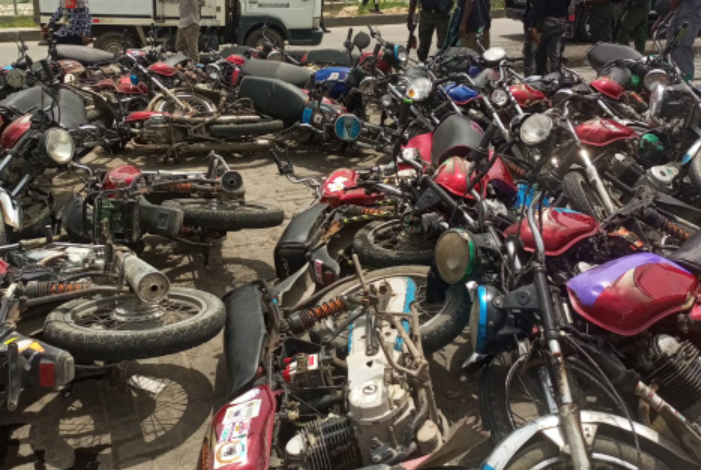 CITIZENS COMPASS– MEN of Lagos State Environmental and Special Offences (Enforcement) Unit (Taskforce) on Monday, put a stop to the activities of the recalcitrant commercial motorcyclists popularlly known as Okada riders in Mile 2 area of Apapa/Oshodi Expressway.
The operatives stormed the expressway to enforce the outright ban on commercial motorcycles which kicked off on the 1st of June, 2022 across some local governments and their local council development areas in the state. 
Recall that on the 15th of June, 2022, the state government inaugurated an Anti-Okada Squad to join the police in enforcing the ban on motorcycles.
A statement by the Commissioner for Transportation, Dr. Frederic Oladeinde, stated that the ban was in line with the Transport Sector Reform Law 2, 2018.
As soon as the operatives concluded their enforcement on Monday, a young lady met her untimly death under a tragic circumstances.
Video evidence made available to Citizens Compass revealed apprehension around Second Rainbow where the lifeless body of a lady dressed in a short trouser and top was seen. 
Residents claimed she was hit by a stray bullet during the enforcement.
However, a senior officer with the Taskforce dismissed the allegation saying the operatives did not discharge any bullet during the enforcement.