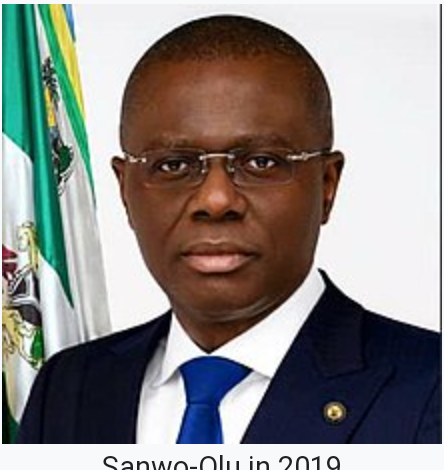 General News
Health
Lagos trains clinical staff of Ijede General Hospital on reducing indirect causes of maternal morbidity, mortality
THE Lagos State Government, in collaboration with a Consortium of Partners including Johns Hopkins Programme on International Education in Gynaecology and Obstetrics (JHPIEGO), recently trained clinical staff of the General Hospital, Ijede, on the use of opportunistic diagnosis for screening and treatment to reduce maternal morbidity and mortality.
According to the Facilitator and the State Quality Improvement Co-ordinator (SQIC), Dr. Jenifer Adaeze, the training is a RICOM3 (Reducing Indirect Causes of Maternal Mortality and Morbidity) project, geared towards improving quality of care along the pregnancy continuum to reduce indirect causes of maternal morbidity and mortality.
She said diseases like cancer, sickle cell diseases, hypertension, anaemia, diabetes and obesity among others, are some of the non-communicable diseases that affect women of reproductive age.
Dr. Adaeze explained that hypertension in pregnancy is characterised by elevated blood pressure and that the different classifications of hypertension in pregnancy include normal, pre-hypertension, moderate and severe, stressing that chronic hypertension or gestational hypertension could lead to pre-eclampsia and eclampsia if not properly diagnosed and managed.
Her words: "Chronic hypertension is when the patient was hypertensive before pregnancy and has an elevated BP, gestational hypertension is hypertension caused by pregnancy, pre-eclampsia, means the presence of severe classical features with or without proteinuria and to exclude some degree of proteinuria as a criterium for severe features. Preeclampsia superimposed on chronic hypertension is an indication that the patient needs to be carefully managed and monitored".
"Risk factors for gestational hypertension include, personal and family history of hypertension, multiple pregnancy, body mass index of over 35kg or more, race, overweight/being obese, above age 40, pregnancy interval of more than 10 years and so on. Multiple fetal gestation, chronic hypertension, pre-eclampsia in a previous pregnancy, diabetes, over the age of 35 and under the age of 19, obesity and being an African-American are some of the risk factors associated with preeclampsia", she added.
The Coordinator averred that pain on the right shoulder, gall bladder, severe headache, epigastric pains, nausea and vomiting, blurred vision, seeing flashes and temporary blindness are some of the signs and symptoms to watch out for in gestational hypertension.
Dr. Adaeze said lifestyle modification like losing weight, healthy eating habits, engaging in physical activities, more intake of fruits and vegetables and so on will help in achieving treatment targets.
She noted that treating hypertension in pregnancy reduces the risk of preeclampsia and eclampsia, CVS, kidney disease and early death, adding that untreated hypertension leads to end-organ damage, heart disease, kidney disease, eye disease, such as reduced vision and stroke among others.
The Facilitator, however, advocated baseline assessment in the routine investigations for antenatal patients to include urinalysis, PCV, blood grouping, hepatitis (B and C), genotype, FBS or RBS.
These, according to her, is less expensive and will help ascertain if hypertension or diabetes is pregnancy induced or not, help have a better treatment plan for pregnant women when they come for antenatal care and would also go a long way in improving the quality of care being rendered in all health care facilities across the State.