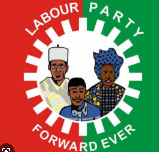 Politics
Leaked audio on Obi, Oyedepo is to tarnish Obi's image-Labour Party
CITIZENS COMPASS – THE Labour Party (LP) campaign council has accused the All Progressives Congress (APC) of trying to demarket, its presidential candidate, Peter Obi.
The campaign council was reacting to a leaked clip allegedly involving Obi and David Oyedepo, the founder of Living Faith World. Outreach popularlly known as Winners Chapel.
In the viral clip, a voice similar to that of Obi can be heard asking the cleric to speak to the Christians in the South-west and Kwara to vote for him in the presidential poll, describing the election as a "religious war".
However. in a statement released on Sunday, April 2, 2023, Diran Onifade, Head of the LP campaign, and Yunusa Tanko, the council's chief spokesperson, said the audio is deep fake aimed at tarnishing Obi's image.
" While we are toeing the constitutional path to retrieve our mandate, those who have truncated the wishes of the majority of Nigerians have recoursed to mischief and endless subterfuge to continue to hold on to what they know does not belong to them," the LP campaign said.
"From the show of shame in Port Harcourt to the drama in the Ibom Air aircraft, both of which they contrived, they have now moved to the circulation of a deep fake audio file aimed at promoting religious tension in the country
" All these are meant to serve no other purpose than egregious mischief aimed at demarketing Peter Obi.  If the goal is to create a credibility problem, the ploy has failed woefully.
" Peter Obi has long been on record as the only presidential candidate who has urged the Nigerians electorate not to vote for him on the basis of religion or tribe."