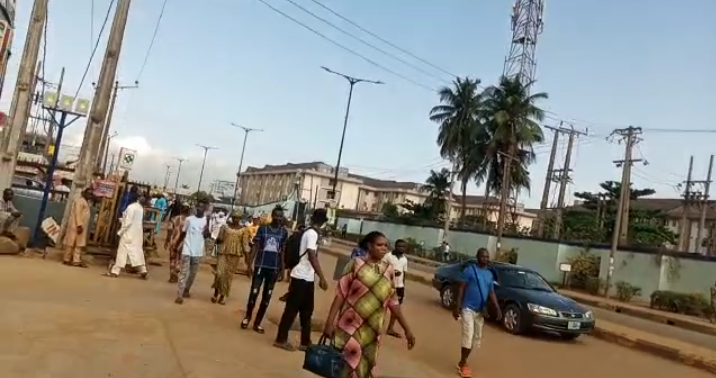 PALPABLE fear was recorded on Wednesday, in Ipaja/Ayobo area of Lagos, following
a violence clash between the loyalists of the newly appointed Chairman of the Lagos State Parks and Garages Management Committee, Musiliu Akinsanya, popularlly known as MC Oluomo, and the Chairman, Tricycle Owners and Operators Association of Nigeria, Azeez Ajibola, popularlly known as Istijabah.
The incident occurred at about 8am at Ayobo Bus Stop and spread to Megida, Oluwaga, Jakande/Gate, Baruwa and its environs prompting residents to scamper for safety.
A resident of Ayobo Sobola Michael who witnessed the scene said some loyalists of 'Istijabar' were busy with the day's activities at various parks when suddenly some loyalists of 'MC Oluomo' arrived in about 10 vehicles shooting into the air to scare people away.
"I was carrying out my mechanical job in the area when the sound of gunshots were heard from behind with area boys alighting from the vehicles.
"Immediately, commuters deserted the area just as motorists abandoned their vehicles and ran for safety
"I had to abandone the vehicle and joined many others to scamper for safety. As I speak, I don't know the fate of the the vehicle I abandoned but I am thanking God for my safety,"
At press time, normalcy has returned to the area as security operatives mount strategic places.
Some residents expressed fear that the clash may degenerate except urgent measures are taken.
Efforts to reach to reach 'MC Oluomo' and Istijabah' were unsuccessful.