Community
Mohbad: Corpse removed from grave for autopsy 
… autopsy conducted, awaiting result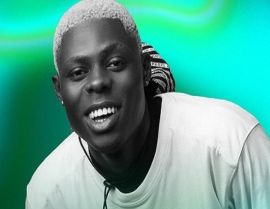 CITIZENS COMPASS —AFTER days it set up a 13-man committee to probe the death of Nigerian singer, Ilerioluwa Oladimeji Aloba popularly known as Mohbad, Lagos State Police Command has exhumed the body of the singer on Thursday, September 21, 2023. 
The Command also conducted an autopsy on the body. 
The singer who lived in Ajah, died on Tuesday, September 12, 2023 and was buried the day after, at Gberigbe, Ikorodu, Lagos State. 
His death had raised concerns in many quaters, as many alleged  his former record label, Marlian Record Label with Afeez Fashola popularly known as Naira Marley as the CEO. 
Some Nigerians queried why he was hurriedly buried at Ikorodu but his father later clarified this. Many Nigerian youths have staged peaceful protests to demand justice for him.
Earlier reports by SaharaReporters had detailed the arrest of a nurse who treated Mohbad and allegedly administered an injection before his demise. Sources within the police force revealed that investigators had determined that the musician had been assaulted by individuals who had previously threatened him, immediately after a performance in Ikorodu. These attacks left Mohbad with injuries that prompted him to seek medical assistance at home.
Tragically, after receiving injections, including an anti-tetanus shot, Mohbad began experiencing convulsions and subsequently passed away at his residence. His father, James Aloba, expressed suspicions regarding the nurse's role, suggesting that the injection may have contributed to his son's deteriorating health.
Following Mohbad's untimely death on September 12, 2023, there have been allegations of assault involving Naira Marley and his crew. In a series of posts dated October 6, 2022, Mohbad recounted a confrontation with Naira Marley and his manager, Tunde, which escalated into violence and led to injuries sustained by Mohbad and his companions.
Both Nigeria police and Lagos police command vowed to probe his death, as the Lagos State Governor Babajide Sanwo-Olu also asked that the Department of State Service (DSS) will join in the investigation.
Meanwhile, on Thursday morning, Lagos police spokesperson, Benjamin Hundeyin said Mohbad's body had been exhumed. 
He said the autopsy will follow.
Hundeying made this known on X, saying, "Exhumation completed. Autopsy to commence."
On Thursday night, the spokesperson tweeted that the autopsy had been carried out and the Command was awaiting result.