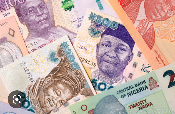 CITIZENS COMPASS– THE Supreme Court of Nigeria, on Wednesday, adjourned judgement in the new naira policy suit till March 3, 2023.
The matter was between the Federal Government and three states namely Zamfara, Kogi and Kaduna as the later had instituted the suit against the Federal Government and the CBN.
In attendance were the Senior Advocates of Nigeria (SAN) who filled the court room to its brim as the suit was adjourned.
The Court had temporarily banned the implementation of the February 10 deadline of the CBN from making the old N200, N500 and N1,000 notes legal tender.
Other states, namely Niger, Kano, Ondo, Ekiti, had also applied to be joined in the suit against the CBN and the Federal Government.
Lagos State, through its Attorney General, Moyosore Onigbanjo, also applied, seeking to be joined in the suit.
Bayelsa State, led by Damian Dodo, had also applied to be joined in the suit as a respondent.
Similarly, Edo State applied to be joined as a respondent.
However, President Muhammadu Buhari in a national broadcast extended the legality of only old N200 notes to coexist with redesigned N200, N500 and N1000 notes till April 10, that is another 60 days when the old N200 will cease to be legal tender in tbe country.
"I have given approval to the CBN that the old N200 bank notes be released back into circulation and that it should also be allowed to circulate as legal tender with the new N200, N500, and N1000 banknotes for 60 days from Feb. 10, 2023 to April 10, 2023," President Buhari said.
"In line with Section 20(3) of the CBN Act 2007, all existing old N1000 and N500 notes remain redeemable at the CBN and designated points."