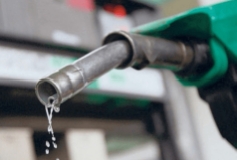 CITIZENS COMPASS – THE Independent Petroleum Marketers Association of Nigeria (IPMAN) has raised an alarm that the pump price of Premium Motor Spirit (PMS), commonly known as petrol, might increase to N750 per litre.
The national spokesperson of IPMAN, Chinedu Ukadike, disclosed this in Abuja yesterday.
He emphasized that the current ex-depot price maintained by the Nigerian National Petroleum Company Limited (NNPCL) is at N587.7. However, he noted that if NNPCL were to revise its pricing, other fuel marketers would likely follow suit.
Furthermore, IPMAN has issued a call to the government, urging the implementation of strategies to curb the further depreciation of the Nigerian naira. Ukadike elucidated, "With the dollar rate at the parallel market reaching N910, the landing cost of PMS is set to rise, consequently propelling an increase in its domestic price. This has the potential to lead to a 10 percent hike, which could push the pump price to N750 per litre," the IPMAN boss said of the potential new price of petrol.
Ukadike shed light on the broader economic context, stating that the absence of local PMS production coupled with the lack of government subsidies contributes to the prevailing situation.
He expressed concern over the possible escalation of the naira's value against the dollar, emphasizing that if measures aren't taken, the naira could reach an alarming exchange rate of N1,100 per dollar by year-end, ushering in severe inflation.
It's worth noting that before the present IPMAN intervention that the pump price of petrol has already experienced two increments since the removal of fuel subsidy by the Federal Government. With the removal of regulatory control, market forces are now the determining factor in shaping fuel prices. As stakeholders navigate these fluctuations, the potential price hike to N750 per litre looms as a significant concern for consumers and the economy at large.