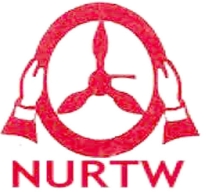 CITIZENS COMPASS —THERE was tension in some parts of Abuja, the nation's capital, on Tuesday, September 12, 2023, when two factions of the National Union of Road Transport Workers (NURTW) clashed in the Garki area of the Federal Capital Territory(FCT). 
Gunshots were reportedly heard during the conflict, which heightened the tension in the area on Sapele Crescent, off Ladoke Akintola Boulevard in Garki II.
The exact number of casualties, if any, could not be confirmed at the time of filing this report.
This clash underlines the escalating tension within the NURTW, a development that observers say requires urgent intervention to prevent further breakdown of law and order in Abuja.
According to sources, a clash broke out when supporters of NURTW President, Prof. Tajudeen Ibikunle Baruwa, marched towards the union's national headquarters, which is currently occupied by the Lagos Park Management Committee led by Tajudeen Badru Agbede.
"As you may be aware, members of the Lagos Park Management Committee, led by Agbede, forcefully occupied the Secretariat a few weeks ago, displacing the president and other executives. 
"Therefore, supporters of the current president mobilized themselves in an effort to forcibly remove Agbede and his group.
However, they were met by a police blockade which resulted in a violent confrontation. Shots were fired, intensifying the gravity of the crisis," an eyewitness said. 
It was gathered that before the NURTW clash in Abuja that Baruwa had been seeking intervention from the police and the Nigeria Labour Congress (NLC) to resolve the situation, without success.
"We shall henceforth not hesitate to defend our mandate with the last drop of our blood," Baruwa had earlier vowed, accusing former NURTW leaders of illegally occupying the National Secretariat of the union.
He accused the former president of the NURTW, Alhaji Najeem Usman Yasin, and Agbede, the former National Vice President, of holding illegal meetings with selected past leaders of the union for precipitating the clash in Abuja.
In a related development, Baruwa alleged that the police seemed to favour the Lagos Park Management Committee.