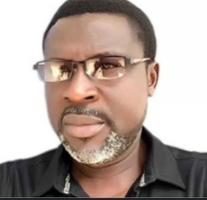 Politics
Oborevwori has lofty plans for Deltans – Onuesoke
CITIZENS COMPASS -A Chieftain of Peoples Democratic Party (PDP), Chief Sunny Onuesoke, has urged Deltans to exercise patience with the State governor, Sheriff Oborevwori, saying he has alot to offer the State. 
The former Delta State gubernatorial candidate said the patience became necessary as the Governor executes his lofty plans in the State.
Onuesoke said this yesterday, while speaking to journalists in Warri area of the State. 
Onuesoke noted that the governor has outlined his agenda which seems intent on building on the gains of the S.M.A.R.T agenda to give the people M.O.R.E in terms of socio-economic development.
He recalled that Oborevwori made his point clearly in his inaugural address where he noted that he represents consolidation and advancement; consolidation because he is continuing from where the previous government stopped, and advancement because he is advancing the state to greater heights.
Onuesoke noted that the governor's master plan begins with an understanding of the strategic intent behind the M.O.R.E. agenda as well as the expected outcomes and what will successful implementation look like in four years.
He said: "Governor Oborevwori's success will impact Delta State in areas which include job creation, enhanced GDP and internally generated revenue, improved capital inflow, export of raw and processed agricultural products, an improved economy and living condition for citizens, environmental rejuvenation, improved infrastructural facilities, social stability and security of lives and properties as well as improved educational and healthcare system.
"Besides, he has met with different groups as a means of feeling the pulse of the people to better serve them, announced the provision of free healthcare for pregnant women and children under five years during the flagging off of the maternal, newborn and child health care week and met with chairmen of LGA councils to get their buy-in about environmental sanitation and end to multiple taxations amongst others.
"He touched on the most burning issue in the state while addressing the state chapter of the Association of Local Governments of Nigeria (ALGON) recently by assuring them that his administration would collaborate with council areas to pay the backlog of pensions owed retired primary school teachers and local government retirees. 
This burning issue of payment of pensioners no doubt is a fact that the Governor Master plan for the state has hit the ground running and the implementation would soon become history," he stated.