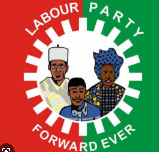 Politics
Omo-Agege signs agreement with Labour Party
CITIZENS COMPASS– Ahead of the March 11 Gubernatorial and House of Assembly elections, the All Progressives Congress (APC) candidate in Delta State, Senator Ovie Omo-Agege has entered into an agreement with leading supporters of the Labour Party in the State.
The agreement was reached at a meeting in BON Hotel, Warri on Saturday evening where among other things,  Omo-Agege agreed to include the agenda of the Labour Party canvassers in his proposed government.
The purpose of the alliance is, however, coming against the determination of some leading Obidients in Delta State to contest the governorship election on its own given the overwhelming victory they achieved in the presidential election last weekend.
It was learnt that as part of their resolve that the presidential flag bearer of the party, Peter Obi is expected to visit Delta State to bolster the morale of the Obident Army. Leading Obidient, Pat Utomi it was gathered is also making his way to Delta to galvanise support for the Labour Party governorship candidate,
Besides Omo-Agege and others present at the meeting in Warri included his Chief of Staff, Otive Igbuzor, APC Delta Central Chairman, Chief Paulinus Akpeki among others.
The Labour Party delegation included the Director-General of the Obidient Army, Mr Hendricks Opukeme, Pastor White, the Labour Party chairman for Ukwani Local Government Area among others.
Addressing the gathering, Omo-Agege said he recognized the anger of the Obidients adding that he was with them on the mismanagement of the resources of Delta State by Governor Ifeanyi Okowa adding that his government had nothing tangible to show despite being the highest recipient of oil revenue. Even more painful was that Okowa had piled a mountain of debt.