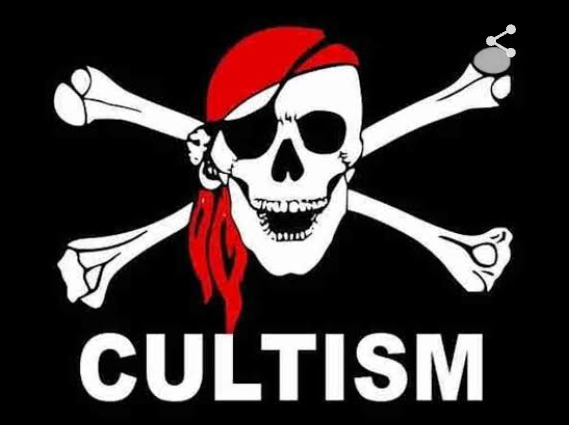 CITIZENS COMPASS- THE body of a male victim has been recovered at Unity bus-stop, along Igbogbo/Baiyeku Road, in Ikorodu Division area of Lagos.
The deceased, identified as Korede Ibrahim, popularly known as Korede, The Barber. was recovered at daybreak on Monday, following an attack by some suspected cultists. 
Citizens Compass had reported a rumoured suspected cultists' attack at Unity area on Sunday, August 14, 2022, which paralysed vehicular and commercial activities from Unity bus-stop down to Baiyeku and its environs, Macaulay and Emily bus-stops.
However, this could not be verified until Monday when residents discovered Korede's mutilated body at Unity bus-stop. 
He was wearing Blue Jeans and a top with Black and white stripes.
How it happened -Eye witnesses 
According to eyewitnesses' accounts, the incident occured early hours of Sunday night.
An eye witness simply identified as 'Serebe' said the deceased was on his way home having closed from his barbing salon at Unity inside and stopped to buy 'Suya' along Baiyeku Road when he was caught unawares.
Hardly had he bought the 'Suya' that his assailants descended on him with machetes."
He said.
Before his untimely death, he was said to be pleading, "what have I done? But he was hacked to death.
The news of his death was said to have spread to Onakoya Street where his father was brought to tears but this was too late.
It was learnt that the deceased lost his mother some years back.
He was said to have relocated to Ogijo for a while and returned to Unity to continue his barbing business before his untimely death. 
Residents believed that the Sunday incident was a reprisal following the death of a youth who was reportedly hacked to death in Baiyeku on Friday, August 12, 2022.
Residents urged govt to beef security
Three residents, Mrs Rolayo Ajide, Zainab Asojo and Nnamdi Osai urged the state government to beef security in the area to forestall future occurrences.
The Divisional Police Officer (DPO), Ikorodu Division, Aderemi Balogun and his team, members of Lagos State Neighbourhood and Safety Corps (LNSC), as well as Ikorodu Peace Initiative have since visited the scene of the incident.