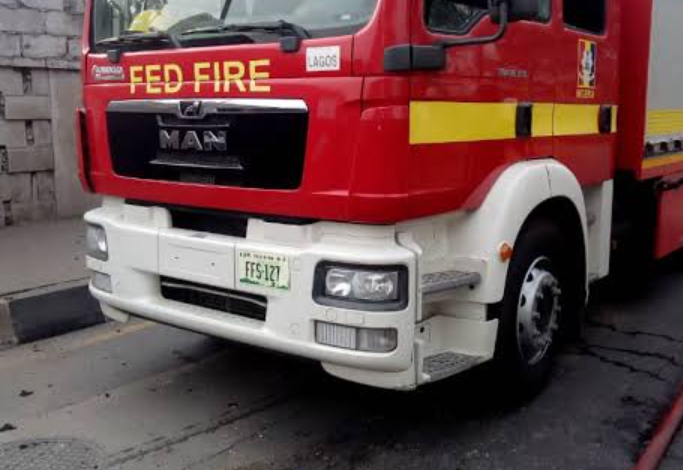 Community
Panic as fuel flows into Lagos communities
THERE was panic in Igando-Ikotun area of Lagos as Premium Motor Spirit (PMS) was suddenly noticed flowing through the canal into streets.
Residents attributed this to the activities of suspected pipeline vandals which occured at Omoboriowo Street, Pipeline Bus Stop, at about 2am.
The content was said to have flown to Governor's Road, Ikotun, Abaranje and several areas in Alimosho area.
It was gathered that vulnerability was high at the other end of Ikotun Market, BRT terminal and Synagogue Church.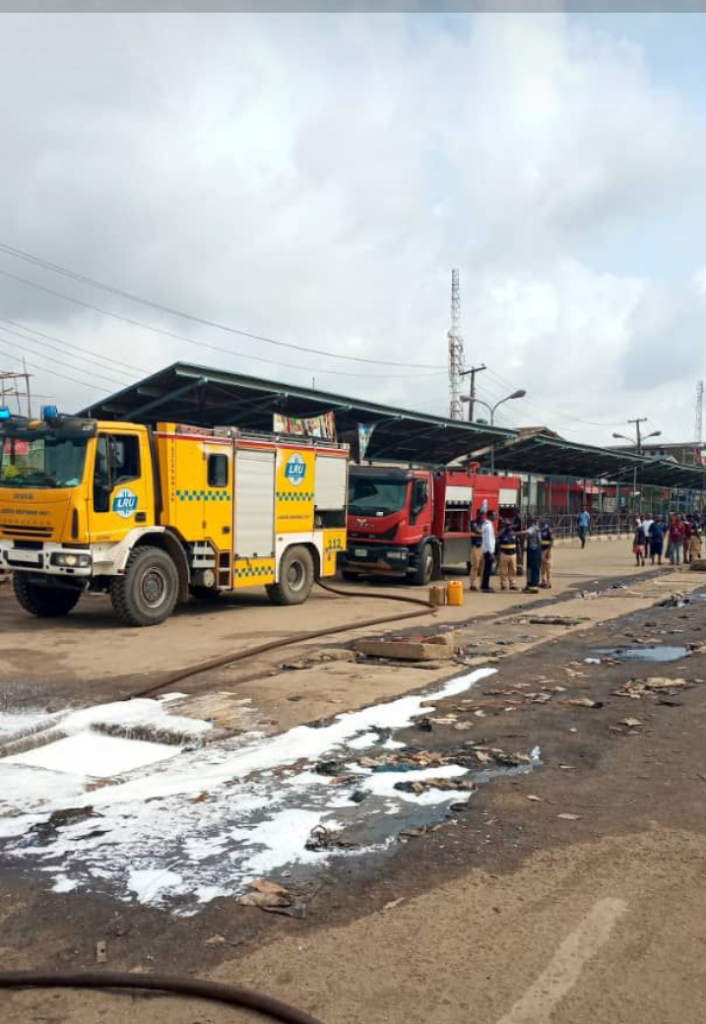 However, various messages were spread that residents should avoid contact with naked fire.
Reacting to the development, the Director-General, Lagos State Emergency Management Agency (LASEMA), Dr. Olufemi Oke-Osanyintolu said emergency officials have contained the situation.
He said, "Upon arrival at the incident scene, it was observed that a very large volume of PMS was gushing out of the NNPC pipeline at the aforementioned location.
"Further investigation revealed that the heavy flow of PMS was caused by suspected pipeline vandalism and bunkering in the early hours of today Friday 27th August, 2021.
PMS is flowing heavily in the drainage channels connecting Omoboriowo Street, Old Garage Ikotun Junction, New Garage Ikotun Junction, Ikotun Market and Igando/Ikotun LCDA,"
He said the incident did not record loss of lives and property, "Presently, there is no loss of life and property, serious sensitization, public education and awareness is ongoing in the entire community to avoid any form of open flame and burning in order to avoid any form of explosion or any other secondary incident as the entire area has become highly vulnerable,"
According to him, responders at the incident scene are LASEMA, LRU Fire, Lagos State Fire Service, Nigeria Police and others.
"Three fire trucks are currently on ground, while the Nigeria National Petroleum Corporation (NNPC). The PMS flow from the pipeline has been successfully stopped, while repairs of the vandalised pipeline has commenced."
Also, the Director, Lagos State Fire and Rescue Service, Mrs Adeseye Margaret, said, "There is a Petroleum Motor Spirit (PMS) vandalism at Ikotun section of Atlas Cove-Mosimi System 2B Pipeline channel.
"On getting there, it was discovered that PMS was gushing out from the pipeline and contents had travelled through drainage and available means to Igando/Idimu Roads and environs of Alimosho, Lagos".
The Lagos State Fire and Rescue Service further explained that the Nigerian National Petroleum Corporation pumping operations has been suspended while firemen are putting the situation under control and Security Agents are providing coverage to forestall any imminent danger.
"However, I want admonished members of the public, particularly, residence within these corridors not to make open Fire along these areas in order to avert danger pending the conclusion of the repair works by the NNPC." She said.