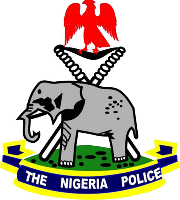 Security
Police dismiss possible post-election violence on Monday 
CITIZENS COMPASS– THE Nigeria Police Force, Zone 2 Command, on Sunday, dismissed a message on social media, that some supporters of a political party to embark on a post-election violence across the nation.
The violence is scheduled to kick off on Monday, March 20, 2023 according to what was posted on various WhatsApp groups by an anonymous person.
The Zone 2 Command Headquarters, Onikan, Lagos, dismissed the purported violence urging members of the public to go about their businesses peacebly.
Hauwa Idris-Adamu,
Zonal Police Public Relations Officer,, Zone 2 Command, in a statement, said, "
"It has been brought to the notice of the Management of the Nigeria Police Force, Zone 2 Command Headquarters Onikan, Lagos, that there's a message making rounds on social media that supporters of certain political gladiators are threatening to cause violence, breakdown of law and order, disrupt social activities, molest, kill and intimidate members of the public.
"The Assistant Inspector General of Police of the Zone 2 Command headquarters, Onikan, Lagos, AIG Abiodun S. Alabi, therefore finds it imperative to clear the air and inform members of the public to disregard the publication and go about their lawful businesses without any fear of intimidation as safety of their lives and properties is assured.
"We therefore enjoin all good people and residents of Lagos and Ogun states to be rest assured of their safety at all times as the Nigeria Police Force is on top of the situation.
"Meanwhile, politicians and their supporters are warned to desist from fueling any form violence or acts that could cause breach of public peace as anyone caught engaged in such act will face the full wrath of the law."
The message titled "security alert" surfaced on social media on Saturday, March 18, 2023 reads, "It's very important you take this information very seriously and plan ahead of it. This is an intelligent alert for everybody.
I am saying this here because belong to a platform where the youths worldwide discuss and plan on what I am about to share with you here now.
"Mind you, I am not trying to cause panic and great fears, but on the other hand I am sharing this to help everybody in this group prepare and plan ahead of it.
"If your children are in at school (university, boarding school) and they're far from home. Send them money to come back home latest by Sunday 19th March. It will be of their best interest that you bring them back home before Monday 20th March.
"If you're out for work or you traveled out for work, make sure you go back to your family before Monday 20th March.
"If your work place is far from home, please on Monday 20th March, do not go to work because you might find it difficult to come back home if the unrest kicks off while you're still out.
"Through security intelligence and a verse unfailing plans from this youth platform where I am a member, I am here to inform everybody in this group to call their family members at most importantly states like Lagos, River state, Jos, Kaduna, Kano, Enugu, Bauchi, Kogi more of the states that have been sensitive to unrest threat!
"What the Youths are planning come Monday is bigger than the End SARS protest.
"'This is to react to the act of INEC ignoring the order from the court which give Labour Party the legal right to inspect the electoral materials of the 25th February presidential election.
"' This was to help LP build their case against INEC. It became clear that INEC intentionally deprived the Labour Party from having access to this materials and thereby delay them from almost filing a court suit against them within the 21 days after the electoral declaration of Bola Ahmed Tinubu as the president elect.
"In a quest to reply to this act from INEC and their pay masters APC, the youths have decided to occupy the street after this Saturday Election.
"They're not interested in just occupying the street but also they have plan of shutting down all the Airports, Seaports, every inter states highways, boarders and the INEC offices nationwide.
"Listen this is not like the end SARS protest where they protest peacefully without plans to defend and protect their selves which gave the Nigerian government, their hired Thugs and their security outfit the leverage to shot and killed many of them.
"This time it's different and worst. The young people are going into the street prepared with their arms against all level of attacks, whether it's the government Thugs or their security outfits.
"This time they're ready to die on this course. You kill one youth, the youths kill hundreds of yours.
"Therefore If you're a security agent that love Nigeria, please do maintain your peace and stay out of trouble. Do not engage with the youths this time because it won't be like before. The youths will not attack you if only you work with them. Do not allow this blood sucking government to use you again this time.
"Respect yourself and go back home to your family alive. Share this information amongst yourselves and for once join the masses in fighting for a better Nigeria. But if you decide to be the Hero of the event, you can take order from these men and get yourself killed while they fly out of the country with their family to enjoy the peace they could not give you in your own country. Please be warned!
"Monday 20th March is the beginning of the bloody revolution on the part to take Nigeria back.
"Call your children at school and have them return home latest Sunday 19th March. Information your lovely ones so as to help them stay safe and out of trouble. Go out now and stock your home with foods. Preserve as much as you can preserve so as to sustain you and your family for as long as it can.
"Don't call this a bluff, I repeat do not call this a bluff! The youths are angry and they said they have exhausted all their peaceful option by maintaining peace and order while the Labour Party seek for their (people's) mandate through the court. Now with the way things are turning out through the act from the INEC, they see no returned mandate through the court anymore and this has given them the only last option to go out there and die if that is all it takes.
"They're not going to stop until, the original result is declared and the true winner emerges.
"You all have today to plan for this coming unrest.
And please do not see this as one of those published message on public groups that usually turns out to be fake. This is because I am getting this information from the rightful source and this is a platform where I am a member.
"Plan now! Plan now!! Plan now!!!
We must take our country back.
"This is a community security group and I believe it's important we give out this information on all community security platforms, of course it will help us safeguard our lives together.
Thank you and God bless Nigeria!"