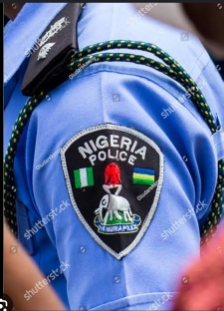 CITIZENS COMPASS – Ogun State Police Command on Monday, said it will provide an organised security formation for an Election Petition Tribunal sitting in Isabo, Abeokuta, Ogun State capital.
The Command disclose this through its spokesperson, SP Omolola Odutola. anipr psc, in a statement. 
"The security architecture for tomorrow's (Tuesday), Election Petition Tribunal sitting in Isabo Abeokuta would be an organized formation with strict presence of Policemen manning all the Court's precincts to secure the safety of the Court's attendees as well as forestall breakdown of law and order during the Court Proceedings. 
"Political Parties  Chairmen and their representatives are hereby adjured and admonished to handpick and select their representives of not more than ten persons who will be physically present in Court. 
" This alert is coming earlier in order to inform and pass a notice that the Ogun State Police Command desire to see an emplaced uniform cooperation from all political parties involved with the hearing of the election petition tribunal to advice 
their loyal party members to stay clear from the Court domain. 
"The Court is a sacred ground and a highly revered environment. Any form of plan or calculated intent to disturb the Court's sitting tomorrow 13th June 2023 will be viewed as Contempt of Court ex facie curia and on same premise the police can advance against any erring person or personality for Conduct likely to Cause the Breach of Peace. "