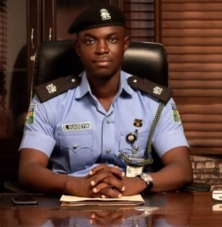 Security
Police react to announcement on mass raid in Lagos 
CITIZENS COMPASS —Lagos State Police Command, yesterday, urged members of the public to disregard a notification about plans by the Command to carry out a mass raid in the State. 
The message about the purported raid widely circulated on the social media had read thus :
Dear All,
We have been directed by The Commissioner of Police Lagos State Command, to carry out massive Raids tonight starting 22:00hrs. 
Kindly warn all Night Crawlers that Lounges, Nightclub, Black Spots, Night Hangouts and other Places of interest would be raided Tonight Friday 8Th,September 2023.
 These serve as notification and warnings to our children and younger ones. The Night Raid would happen at all formations within the Lagos State Police Command. Also intensive stop and search would be ongoing all over Lagos.
Thank You and God Bless,
MJ
The notification had generated fear among members of the public with many of them seeking for  reactions on various platforms.
However, spokesperson of the Command, SP Benjamin Hundeyin in ome of hos tweets cleared air about the announcement. 
"I was going to ignore this but I have been inundated with it from many people seeking confirmation and clarification. 
" This is laughable. We will not alert criminals we intend to apprehend. The message did not emanate from us, neither is the group it was originally shared on known to us. 
" Nonetheless, we would not relent in our onslaught on identified criminal hideouts within the state as we sustain the tempo of Operation Flush."