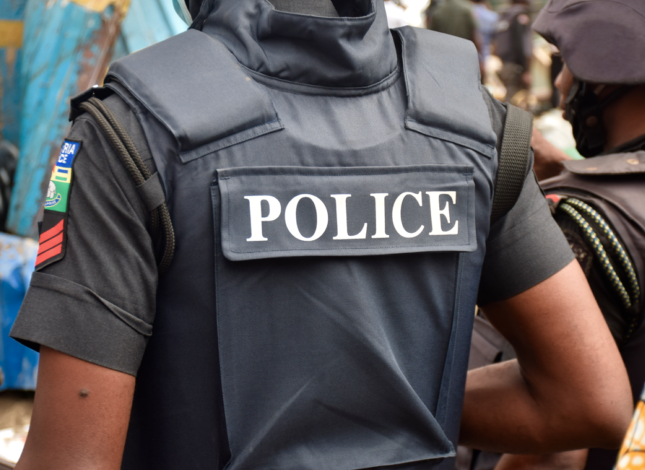 CITIZENS COMPASS– As a way of preventing another students protests occasioned by the lingering industrial action by Academic Staff Union of Universities (ASUU), armed policemen took on Wednesday, took over the Third Mainland Bridge.
The operatives, led by DPO of Adeniji Adele, CSP Lanre Edegbai, kept watch at both ends of the bridge days after the Nigerian Association of Nigerian Students (NANS) blocked the Airport Road in Ikeja to protest the strike.
SP Benjamin Hundeyin who disclosed this in his tweets said, "We will not allow any person or group of persons deprive Lagosians of their Right to Freedom of Movement.
"Everyone's rights must be respected!" Police spokesman Benjamin Hundeyin said as he shared photos of officers on Third Mainland Bridge today, September 21," 
Replying some Tweeter users, Hundeyin replied: "I hope you one day get caught up in traffic caused by protest & miss your flight/appointment/interview. Ambulances too get stuck. I would love to hear you castigate the police for allowing some people hold an entire road or area to ransom. Fortunately for you, we won't allow it."
Hundeyin added in another tweet: "Protest by all means. It's very fine. Just don't step on other people's right to freedom of movement. Don't block the roads. Move in an orderly procession. Students protested PEACEFULLY at UNILAG recently. We were on ground and never interfered."