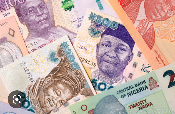 CITIZENS COMPASS– SOME residents of Kano metropolis on Thursday differed in their reactions to President Muhammadu Buhari's approval of the continued use of the old N200 note as legal tender.
Some residents in separate interviews with the News Agency of Nigeria (NAN) applauded the Federal Government for extending the use of the old N200 notes by 60 days as legal tender, while others said that the number of days for the extension was still inadequate.
The respondents, however, were all in agreement as they called on the Central Bank of Nigeria (CBN) to make provide the newly redesigned N1000, N500 and N200 notes in circulation.
A petty trader, Malam Bala Shehu, said that the extension of time for the continued use of the old N200 was a welcome development.
Shehu added that the February 10, deadline in which the naira denomination ceased to be legal tenders and the scarcity of the new notes had affected his business.
He said that with the President's approval for the continued use of the old N200 notes many small businesses would survive in the meantime.
Also, Malam Garba Gezawa, a commercial tricycle operator, commended the decision of the FG, adding that the scarcity of lower denominations was what made most of their members suspend their operations.
According to him, the N200 note is the most sought-after denomination by students, market women and petty traders.
He called on the federal government to also extend the deadline for the old N500 and N1000 notes.
Also, Alhaji Mamman Suraj, a civil servant, tasked the CBN to make the new naira notes available and to immediately put back in circulation the old N200 notes to ease the current suffering of Nigerians.
Malam Ali Bakari, an economist, advised the CBN to make the re-designed naira notes available by printing more or if printing would be difficult, the apex bank should allow the continued use of the old notes until April 10.
Agnes George, a hairdresser, however, urged residents to take advantage of Buhari's pronouncement by depositing all old N1000 and N500 notes at the CBN and other designated points.
George, who commended the President for allowing the continued use of the old N200 notes as legal tender for another 60 days, also appealed for the extension of such gesture to other old notes.
She explained that the deadline extension would reduce the queues at the ATM, reduce panic and uncertainty among small business owners and other residents.
–NAN