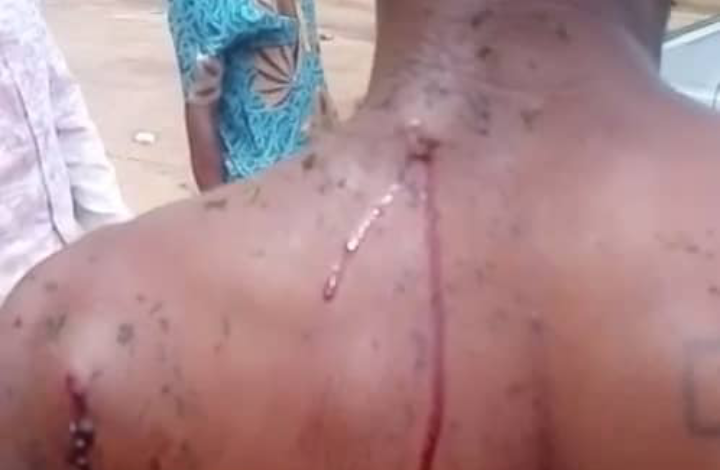 MANY residents of Gberigbe area of Ikorodu, Lagos State,  have fled the community as suspected hoodlums have reportedly killed five persons and injured many in a violent attack.
According to eye witnesses' account, some parts of Gberigbe have witnessed regular attacks by some suspected land grabbers which have sent many to their early grave.
This was heightened on weekend as
a gang of notorious land grabbers  wielding dangerous and sophisticated weapons invaded the community at about 1 pm on Saturday.
Sources in the area said legitimate landowners were attacked in the process in what they described as a desperate attempt to scare residents away from their possession and make away with their property.
The attack, as reliably gathered, came barely few months after residents and community leaders cried out to the Lagos State Governor, Babajide Sanwo-Olu, following incessant attacks of their land.
There were conflicting reports about the weekend attack.
An unconfirmed source said a Mobile Policeman identified as Inspector Mathias of Mopol 43 was killed during the attack.
A source in the community Madam Seeke Ariyo said,
two families were contending for the ownership of the land but one of them engaged the services of Lagos Police while the other used Police officers in charge of X-Squad Abuja Team led by one Assistant Superintendent of Police.and an Inspector (names withheld) which culminated to 'power tussle.
"The ASP used his position to arrest two mobile Police men who were stationed in the community to maintain peace for the past two months.
The successful arrest of the Mobile Policemen gave room to some land grabbers to invade the community on weekend as they were led by another ASP attached to Imota Division.
"The gang later unleashed mayhem on the community which recorded some deaths." He said.
A journalist, who visited the community on a fact-finding mission was reported to have narrowly escaped death following the invasion.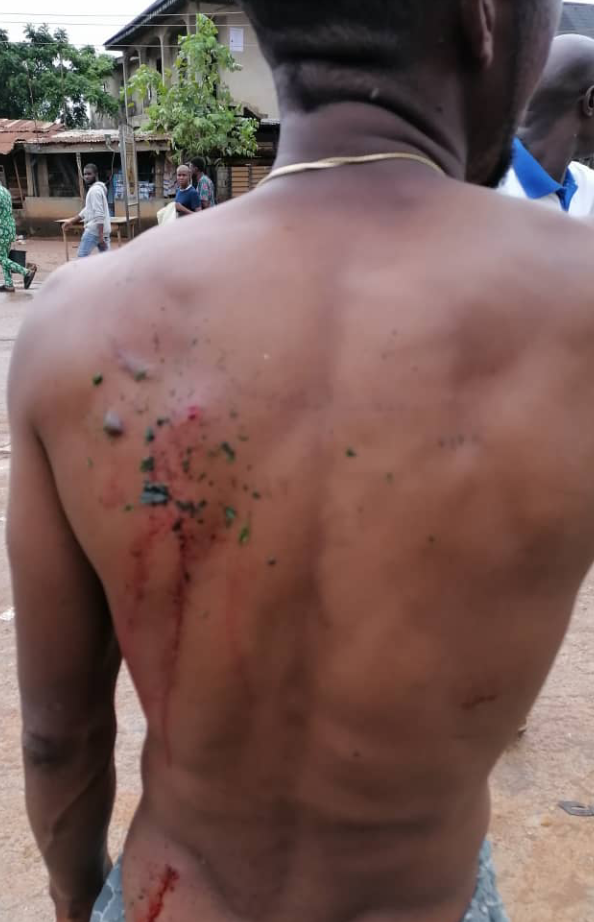 Another source which pleaded anonymity said the attack occured after the arrest of two suspected fake Policemen in Igbokuta/Gberigbe community by a team of Intelligence Response Team (IRT) drafted from the Federal Capital Territory, Abuja yesterday.
Both men, suspected to be impersonating the Special Force Unit of Nigeria Police Force, were alleged to be among over 15 others who were illegally stationed in the community since 19th of May 2021 by a suspected land grabber.
The weekend attack has led to many residents fleeing the community.
Some of them who spoke with Citizens Compass appealed to Lagos State Government to come to their rescue.
The Spokesperson, Lagos State Command, CSP Adekunle Ajisebutu could not be reached at press time.