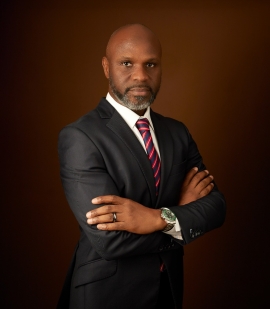 Entertainment
Rite Foods MD, Seleem Adegunwa, wins Marketing Leader Award
CITIZENS COMPASS —In a significant achievement, Seleem Adegunwa, the Managing Director of Rite Foods Limited, has been honored with the prestigious Inspirational Marketing Leader Award at the Nigerian Marketing Awards (NMA) 2023.
The NMA, dedicated to recognising excellence in brand marketing in Nigeria, has highlighted Adegunwa's vibrant and innovative marketing approach that propelled Rite Foods Limited to a commanding position in Africa's largest economy.
The Nigerian Marketing Awards, known for acknowledging marketing industry excellence and entrepreneurial innovation, bestowed upon Adegunwa the title of "Inspirational Marketing Leader of the Year" in its second edition. This recognition underscores his pivotal role in steering a wholly-Nigerian company to successfully compete with multinational competitors.
Under Adegunwa's leadership, Rite Foods Limited recently secured the "Highest Gainer Year-in-Year-Out for 2023" title in the "Top 50 Leading Brands Ranking in Nigeria." Additionally, the company's flagship brands, Bigi and Fearless Energy Drink, received the "Most Innovative Carbonated Soft Drink Brand of the Year" and "Most Outstanding Energy Drink in Consumer Engagement," awards respectively, at the 2023 BrandCom awards in Lagos.
With over 20 years of industry experience and an alumnus of Harvard Business School and Columbia University, Adegunwa has spearheaded the disruptive innovation at Rite Foods. His consumer-driven brand building strategies have propelled Rite Foods Limited to category leadership, particularly in the Carbonated Soft Drinks (CSD) sector.
Under Adegunwa's leadership, Bigi soft drinks [13 variants], Fearless Energy drinks, Rite and Bigi Sausages, including the high-in-demand Sosa Fruit Drink, have become category leaders from the stable of Rite Foods Limited.
Adegunwa's impact extends beyond business success to significant contributions to society through corporate social responsibility (CSR) initiatives. Rite Foods Limited's award-winning "Riteonthebeach" scheme, aimed at environmental preservation, has not only rid shoreline communities of plastic waste but has also funded scholarships for children in these areas.
In the realm of sports and entertainment sponsorships, Rite Foods Limited has supported events such as the Abeokuta Marathon, Ijebu Heritage Half Marathon, and the Nigerian Idol Seasons 6, 7, and 8, where emerging musical talents are discovered and nurtured. As Adegunwa continues to steer Rite Foods Limited to new heights, the company remains a beacon of success and innovation in the Nigerian food and beverage industry.